Your Local Electricians in Arncliffe
Welcome to Arncliffe, a diverse and vibrant suburb that boasts a unique blend of cultures and lifestyles. Absolutely On Time Electrical is proud to serve the Arncliffe community with our top-tier electrical services. With a team of dedicated professionals and a commitment to excellence, we're here to illuminate your Arncliffe property with safety, efficiency, and brilliance.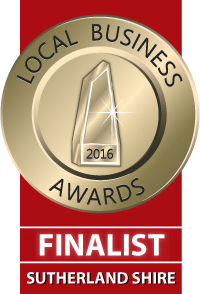 Emergency Electrical Services
Electrical emergencies can strike at any time, disrupting your daily routines and causing inconvenience. In Arncliffe, you can rely on Absolutely On Time Electrical to swiftly respond to your emergency calls. Our skilled electricians are equipped to handle critical electrical issues, ensuring the safety and comfort of your home.
Commercial Electrical Services
In Arncliffe, businesses turn to us for tailored commercial electrical services. We understand that every business has specific requirements, and our electricians work closely with you to design systems that align with your goals. Whether it's installations, repairs, or maintenance, we're dedicated to enhancing your Arncliffe business's electrical infrastructure.
Indoor Lighting
Transform your living spaces into cozy havens with our comprehensive indoor lighting solutions. Our team collaborates closely with you to design lighting arrangements that align with your preferences and needs. From ambient lighting that sets the mood to task lighting that enhances functionality, we ensure that your Arncliffe home is well-lit and inviting.
Outdoor Lighting
Elevate the aesthetic and security of your Arncliffe property with our captivating outdoor lighting installations. Illuminate pathways, showcase architectural features, and enhance safety with our thoughtfully designed outdoor lighting solutions. Our aim is to create an inviting ambiance that extends into your outdoor spaces, allowing you to relish the charm of Arncliffe even after sundown.
Powerpoint Installation
In the digital age, power points are indispensable for your devices and appliances. Whether you're setting up a home office, entertainment center, or charging station, Absolutely On Time Electrical has you covered. Our expert electricians efficiently install new power points or upgrade existing ones, seamlessly integrating modern power solutions into your daily life.
Switchboard & Safety Switch Installation
Safety is paramount, and outdated switchboards or malfunctioning safety switches can compromise it. Absolutely On Time Electrical offers professional switchboard upgrades and safety switch installations in Arncliffe. We modernize your electrical infrastructure to meet contemporary standards, minimizing electrical hazards and enhancing the security of your property.
Absolutely On Time Electrical is your trusted partner for exceptional electrical services in Arncliffe. Whether you're facing an electrical emergency, seeking to elevate your lighting aesthetics, or in need of reliable power solutions, our team of expert electricians is dedicated to surpassing your expectations. Committed to safety, quality, and client satisfaction, we take pride in illuminating your Arncliffe home with efficiency and brilliance. Reach out to us today for a free quote and experience the difference of having a dependable electrical ally in the heart of Arncliffe.