SpaceX Starlink Installers Shoalhaven & South Coast
When you sign up for a Starlink internet you get a package of equipment sent to your Shoalhaven home to install it. While you might be excited about getting high-speed, low latency internet connections via satellite, you might not be so thrilled about the idea of clambering up onto your roof to install it yourself. After all, this is a revolutionary technology from Elon Musk…the revolutionary technology guy…and you are tasked with DIY installation?
As professional electrical installation experts, we're recommending you don't do this installation yourself. There's a lot that can go wrong including damage to your equipment, yourself or your home.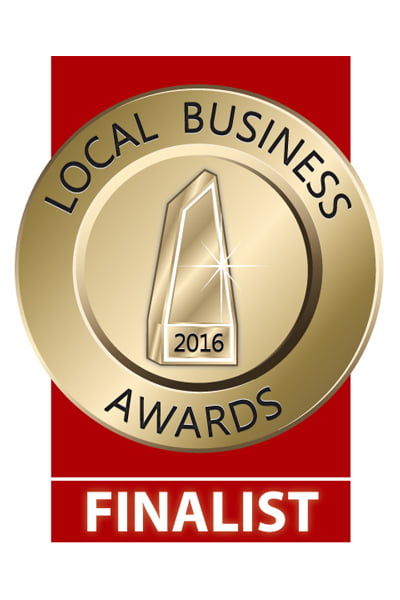 The self-installation aspect is really aimed around using the provided base for ground mounting. Most homes in the Shoalhaven don't have access to a clear sky from the garden due to trees, fences and houses getting in the way and limiting positioning. That means for most homes the best option will be a rooftop installation, which is going to significantly increase the time it takes to install while you learn on the go, potentially making costly mistakes or resulting in poor connections.
Our experienced team can provide fast installation and solid advice about the best location and positioning of your Starlink equipment both outside and inside, to achieve a strong, reliable signal in all weather conditions without any damage to your property or the Starlink.
Can I Easily Install My Own Starlink Pack?
While your Starlink Wi-Fi router, cables, tripod and power supply are intended as a DIY project, it's not as simple as it looks. If you need to mount your dish off the ground, things get significantly more complex.
We strongly recommend having a professional electrician install your Starlink, particularly on rooftop locations, simply due to the sheer volume of elements you need to consider as part of the installation process including:
Location
Obstructions
Signal strength
Safe access
Correct mounting
Drilling holes in your roof (without causing leaks)
Connecting wires through your roof
Testing
Location:  The best rooftop location is not just about good signal strength- although this is an important factor – there are safety elements that come into play, notably, access. You need to be able to get onto your roof easily and have a secure platform to work as well as drill holes and insert cables. The cables need to fit in a good location not just above your home, but inside as well. Failing to plan ahead may mean your rooftop location has your cables dangling in inconvenient or inaccessible locations inside your home. You'll need to research to find the best rooftop locations that work equally well as a pathway through your roof to your interior wall where it will connect to your router.
Good access is not just about ease of access for installing your Starlink now, but also any future repairs or upgrades that might be needed down the track.
Mounting: Once the perfect location for signal strength, access and cables has been determined there are a number of different mounting options you can choose from to get the best results. Allow us to provide you with a robust bracket that is fit-for-purpose and will withstand the elements
To keep your mount securely in place you will need to fasten it firmly to the roof using a drill and bolts to make sure it stays there. This needs to be done carefully and with precision to avoid ceiling leaks and water damage from future rain and storms. Any cables will need to be pinned down too. You also need to be careful not to damage the equipment itself during this process and you will need a firm, but not overly firm, hand to get it all in place.
Depending on your roof slope, roof material and signal strength there may be multiple mounting options you can consider, which Absolutely On-Time Electrical can discuss with you to find the right approach to suit what you want for your home and internet set up.
Cabling: Next on the list is your cabling. The cable will need to be inserted safely and securely through your roof. Any holes you make will need waterproofing after the connections have been secured to prevent water damage. Your ceiling and walls may also need drilling, pins or some handiwork to help hide the wiring or make better connections and more secure cables.
Testing: The final hurdle once everything is locked in place and connected is testing. This goes much further than the simple question, "does it work?" It needs to deliver the superfast upload and download speeds you expected on purchase.
If you encounter problems with your installation you can log into the support portal for assistance, the trouble with this is you need a strong internet connection to access it and it may take time to troubleshoot with someone who doesn't have live access to your worksite.
While any number of these items may cause a headache for you, these installations and connections are an everyday walk in the park for our team at Absolutely On-Time Electrical. We can make sure your installation is completed the right way, the first time with full testing and secure, professional work to give you reliable and durable satellite internet streaming, downloads, online conferencing and game time.
Is a professional Starlink connection worthwhile?
Absolutely On-Time Electrical are electrician and connection experts so any technology that provides your home or business with a fast and reliable connection of any kind ticks our box. There are certainly plenty of promoted benefits of using Starlink, particularly for remote and rural locations that are not eligible for cable internet connections.
Because there is no dependency on cables and connections with Starlink it is possible to achieve reliable fast internet in areas isolated by natural disasters.
While natural disasters and devastating events are uncommon, these are the situations where the internet and working phone signals save lives. Unfortunately, we have seen tragic consequences in the past where communication in life-threatening situations has been severed due to overwhelming numbers of people trying to reach out for help or get information about loved ones, disconnection due to fire or flooding leaving people in the dark about their rescue or safety options or lack of reliable service to rural and remote areas, to begin with.
Any opportunity to reduce these threats and save lives through technology is worthwhile in our books.
When the point of Starlink is reliable and speedy connection without cables, you need to be sure the connection at your end works and works well. The only way to reliably achieve this is through using a professional installation company like Absolutely On-Time Electrical.
We can ensure everything about your Starlink installation is safe and secure from the position and cable access to connections and waterproofing mount areas so it works when you need it most.
Why Choose Absolutely On-Time Electrical
Because we know your finances are important, we work to your needs with free in-house quotes and on-budget upfront pricing so you know where you stand before you commit to the work. We'll only ever sell you what you actually need to get the job done correctly.
Absolutely On-Time Electrical prides itself on excellent customer service with our prompt on-time service delivery and transparent communications that keeps you in the loop from the outset. We believe so much in our industry-leading fast response times we back it with our brand guarantee: We're absolutely on time, or the job is free!
We carry out safe electrical work guaranteed so you can rest easy knowing your internet is reliable, fast and ready for you when you need it.