Lighting Installers Shoalhaven & South Coast
Getting the lights to come on and shed some brightness in your Shoalhaven home should be as easy as flicking a switch. As time goes on, households get busier, wiring ages, and electricity costs soar, it might not be so simple to get those easy and efficient results from your home electricity and lighting.
The lighting in your Nowra, Kiama, Vincentia and Jervis Bay home does more than just illuminate your interior at night. The right lighting design can enhance the atmosphere in a room, set a mood, showcase your home's features; like cabinets, benchtops and artwork, as well as change the look of your interior by making rooms appear larger, cosier, warmer or cooler or create an inviting entrance.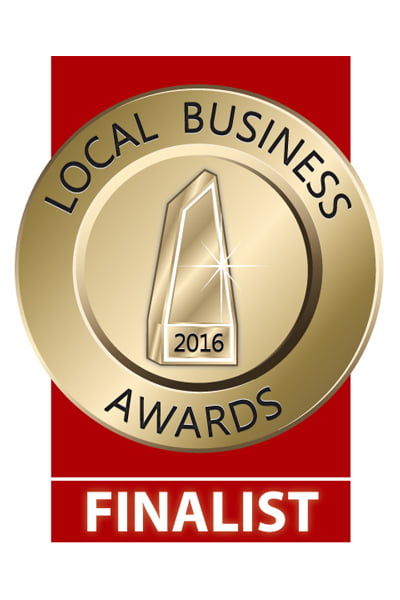 As well as making your home more functional, the right interior lighting can modernise your property without a makeover, significantly reducing your electricity costs and adding value to your home if you have plans for a future sale.
Absolutely On-Time Electrical has the skill and professional knowledge to assess your current lighting and electrical wiring and discuss options for how to increase the efficiency and aesthetics of your home. We can introduce new light points, safely install new light fixtures or even add switches and dimmers to your current lighting setup to give you more flexibility and control.
We partner with some of the top lighting brands to give you incredible lighting choices at great prices for elegant recessed lighting, contemporary track lighting or even ornate chandeliers. Our team can find the right match and perfect the look you want for your home. Our experienced and professional Shoalhaven team have the expertise to fit the most appropriate lighting design to suit your home layout and decorative preferences with a large range of high-quality indoor lighting options
Of course, the biggest thing in new technology is smart lighting and infinite colours, giving you the ability to set the mood using complex programs that work simply by swiping a touchpad, turning lights on for security, even if you aren't at home and aligning your lights, TV and sound system to harmonise for wowing effects.
We can help you plan an upgrade with lighting fixtures that follow the latest trends, add value to your home and make home living fun and easy.
Expert Indoor Lighting Installations
Lighting is eye-catching, even in warehouse shops. If you buy a stunning light feature and bring it home you might be tempted to install it yourself. Installing lights is a lot more complex than it looks and getting it wrong can cause damage to your light or fixture at best and cause a fire hazard or circuit overload at worst.
There is also the risk of electrocution during the installation if not handled by a professional who has the right tools, equipment and knowledge of the job. It's just not worth the risk.
The other thing to take into account with new lighting is different weights, heights and brightness of the new installation that might make your original light position inappropriate or unsafe.
As well as the structure of your existing lights and electrical setups we can also take into account other factors and discuss the effects with you to make sure you get the desired result. Factors that can influence mood and ethics include:
Energy efficiency
The size and space of the room
Ceiling height and shape
Level of illumination (lux)
Traffic patterns
Shadows and reflections
Lighting controls
When you bring in the skills of a Shoalhaven electrical professional you can ensure the fitting is installed correctly and securely which may include new wiring, new fixtures or an additional circuit.
Because electrical writing is hidden it can be hard to tell what state it's in, especially if the last people to do work on your lights weren't professionals. Having a qualified and licensed electrician on the job means we can spot hazards and issues with your wires and switch box while we work, giving you the chance to catch big problems early before they cost big money or cause significant damage to your property. We can also test your power points in your home while we are there to make sure you are up to safety standards, which is well worth doing especially for older homes and only takes a few minutes.
Absolutely On-Time Electrical can assess your situation and suggest any changes or modifications needed to make your new feature piece fit and be the showstopper you intended it to be.
Energy Efficient Indoor Lighting
As well as enhancing the look of your home, new lights can provide better light quality and reduce your electrical costs. Lighting can use up a surprising amount of power that is easy to rectify with proper lighting installations. This becomes even more important if you are using solar energy and find you are consuming large amounts of grid energy at night through your old halogen lights.
When LED lighting was first introduced, it didn't perform all that well in some cases, leaving a dim first impression. Those days are gone and LEDs now effectively cut power bills and provide a wide array of brightness and colour options to suit your Shoalhaven home.
Our Absolutely On-Time Electrical team are able to demonstrate a number of different LED options so you can find the right fit and cut your energy costs. You can even keep or install dimmable LED lighting to give your LEDs greater flexibility.
When set up correctly LEDs can last as long as 15-years without needing to be replaced. If your current LED globes are blowing inside five years' time there may be a mismatch between the globe watts and power or there may be issues with your electrical wiring so be sure to give us a call to regain your energy efficiency and stay safe.
Why Choose Absolutely On-Time Electrical
Our electricians have completed countless indoor lighting installations across Shoalhaven. We have the skills and expertise to carry out safe electrical work that's guaranteed.
Before we get to work, we'll provide you with a free in-house quote for all parts and labour involved in your job so that you can stay on budget with upfront pricing.
Absolutely On-Time Electrical are clean tradesmen who clean up for you and test that everything is in working order before we sign off.
Get in touch with us today to learn more about our indoor lighting services for Shoalhaven and schedule your free consultation.