Commercial Electrical Services – Shoalhaven & South Coast
Keeping your Shoalhaven business property safe and compliant with NSW standards is a big priority, but it doesn't need to be stressful. Absolutely On-Time Electrical provides fast response times and a guaranteed on-time commercial electrician to assist with all your electricity needs and compliance regulations.
Our electrical services for Shoalhaven commercial clients include electrical breakdowns, RCD testing and tagging, switchboard upgrades, fault finding, lighting repairs and upgrades, loss of power repair and upgrade, moving assistance, maintenance programs and fire and safety audits. Read our services below for more information on these or contact our friendly commercial electrical team for fast and component assistance for your Shoalhaven business.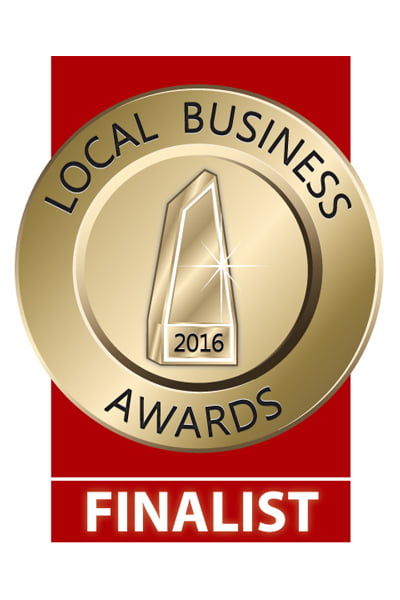 Electrical Breakdowns
Electrical breakdowns at your place of business are not just inconvenient, they pose a risk to your property, equipment and employees. That's why Absolutely On-Time Electrical provides fast response times and a guaranteed on-time commercial electrician response. 
It's our job to find the problem and repair it so you and your team can get back to work safely and quickly.
Power or lighting circuit breakdowns usually result in a short circuit or a blown fuse which can be caused by a number of problems, the most common ones being:
A faulty device
Electrical overload
Poor quality wiring
Lightning strike
Power flux following a power outage
While you can often repair the symptoms yourself, changing a fuse or resetting the fuse box doesn't necessarily solve the problem long-term. In order to make a real repair, you need to understand what's happening with your business electricity and that's going to take some time-consuming sleuth work, or a quick call to your professional Shoalhaven commercial electrician.
If your fuses are tripping frequently you need to get a qualified and licensed electrician to do an onsite inspection and determine the problem quickly. If the fuses aren't able to do their job and cut off an energy surge, it can result in critical failure of your electronic devices that might not be covered by your insurance.
Let Absolutely On-Time Electrical solve the mystery and fix the problem before things get costly or dangerous for your team.
Testing and Tagging
If you are a business or an employer the safety of your team is legally your responsibility with compliance regulations in place to help prevent electrical issues caused by faulty wiring or outdated work tools and appliances.
In compliance with RCD testing requirements, certain types of electrical equipment need regular tests by a qualified electrician in order to identify any wear, damage and fault.
We can help identify your RCD (Residual Current Devices) and test, tag and record our findings as well as offer solutions for any RDC that fails a test.
As well as the electrical appliances and devices themselves, we also look at the surrounding environment which can have a negative impact on the safety and performance of your RCD including:
Moisture
Heat
Dust
Vibration
Corrosive chemicals
Absolutely On-Time Electrical tagging compliance services are fast, affordable and thorough. We are competent to complete the test and tag with AS/NZS 3760: 2010 as well as install electrical appliances and items with A.S/NZS 3012: 2010.
Testing and tagging regularly work to identify and rectify electrical faults or potential electrical safety issues that may be hiding within your commercial property.
Switchboard Upgrades
Keeping your workplace and property safe starts with a strong, reliable and efficient switchboard.
If it's been a while since you had your commercial switchboards checked you run the risk of not being able to draw adequate power from the grid supply, circuit overloads, damage to electrical devices and reduced run time or having the inconvenience of frequently tripped switches.
Commercial switchboard upgrades are more common now with the high demands placed on supply thanks to increasing technology volumes and electric powered innovative work solutions. It's essential to have these issues rectified so you can stay online and keep your essential systems operating and reliable.
Absolutely On-Time Electrical can repair or upgrade your commercial property switchboard in alignment with current NSW standards in order to meet your increasing power needs. The right switchboard enables you to draw additional power safely, reducing safety risks, lowering shock risk and protecting your valuable equipment.
Fault Finding
An electrical fault that causes intermittent power fluctuations disrupts your business, impacts your output performance and poses potential threats to your people and equipment.
Finding faults with your commercial electrical wiring can be difficult as your wiring systems are complex and well hidden. Luckily, Absolutely On-Time Electrical has the technology to test your entire electrical system and find faults quickly, getting your business back up and running in no time.
We guarantee to provide a solution to even the most difficult faults that may be caused through:
Corrosion
Worn or torn cables
Accidental damage (nails through wires)
Storm and environmental damage
Overloaded circuits
If you or your employees notice serious electrical issues like melted switches, flickering lights, unexplained power outages, burning smells, repeated blown fuses or green liquid around electrical connections, turn off the main power and contact a qualified electrician immediately. Be sure to let us know what you are experiencing when you place your call so we can prioritise your work item and get a qualified commercial electrician to your Shoalhaven location straight away.
Our commercial electrician will arrive on time with the dedicated tools and equipment needed to see to your job through. We are usually able to complete the work the same day as your call and all our work is conducted in line with BS7671 wiring regulations.
Lighting Repairs or Upgrade
Getting your commercial lighting right is important for achieving high-quality work and keeping staff switched on.
Absolutely On-Time Electrical can look after your commercial lighting needs across Shoalhaven including:
Installations
Repairs
Upgrades
Indoor lighting
Outdoor lighting
Security lighting
Exit lighting
Emergency lighting
Give us a call to talk about our extensive lighting range and how we can get the right lighting solutions to fit the requirements for your commercial property.
Power Repair or Upgrade
Every industry is now heavily reliant on technology to streamline operations, connect with customers and increase work efficiency through automation, which means that when you have a power failure, work is forced to come to a standstill.
Absolutely On-Time Electrical can get your power, phones, machines or computers back online fast with accurate and reliable repairs or upgrades that look to find the central problem causing issues and fix it for good.
Having working and reliable electrical systems backing up your business is essential so we make sure to prioritise your work issue and complete each and every job to the highest standard and fastest times.
Moving Residence
Moving your business to a new location is no small feat and when you are dealing with sensitive equipment, large volumes of electrical data or heavy machinery, it's not a job you can leave in the hands of a regular moving company.
Absolutely On-Time Electrical have the skills and certification to move your:
Electrical equipment (including complaint installation and tagging of RCD)
Data lines
Phone lines
Large specialised machinery
Three-phase power supply
Specialised equipment – moving and re-connecting
We can even take the hassle out of communicating your move with Telstra by handling data and phone moving calls on your behalf.
Why deal with the stress of moving – and the ongoing stress of trying to get all your connections right at the other end – when you can hire professional, local Shoalhaven electricians who know how to handle your move correctly from the outset.
Fire Safety Audits and Certificates
Fire safety is something to take seriously at your place of business. Without adequate checks and a solid plan for evacuation, people can be hurt and damage can be costly, even fatal.
Completing your annual fire safety certificate is just part of how you can contribute to ongoing workplace safety but it can get in the way of your day-to-day running and productivity.
Let Absolutely On-Time Electrical make this process straightforward and easy by monitoring, logging and checking off all your fire safety requirements.
Maintenance Programs
When it comes to your commercial electrical needs, maintenance is the very best option. It's cheaper, safer and easier than fault repair and troubleshooting and allows you to know about issues long before they become expensive problems.
Absolutely On-Time Electrical work hard to ensure that your ongoing custom maintenance plans are cost-effective and flexible to be able to meet your business needs.
Why Choose Absolutely On-Time Electrical
Our team of fully qualified electrical specialists are here to assist with your business commercial electrical needs. We are proud of our Industry Leading Fast Response Times with vans stationed at Nowra, Kiama, Vincentia, and Jervis Bay for easy access to your Shoalhaven commercial property. We can guarantee that we're absolutely on time, or the job is free!
We strive to provide the best possible communication around our work, prices and your property requirements so you know exactly where you stand and what to expect, each and every time.
Contact us today for an on-site obligation free quote on your commercial electrical requirements.