Outdoor Lighting Installation Shoalhaven & South Coast
The traditional Aussie dream home includes a grassy backyard and decked entertainment area, and for good reason, we certainly have the weather and space to accommodate a private garden and the Shoalhaven region is no stranger to pleasant, clear skies.
Spending time outdoors in the privacy of your own garden is the most comfortable and convenient way to enjoy those balmy summers, entertain friends, cook up a BBQ, or let the kids run amuck.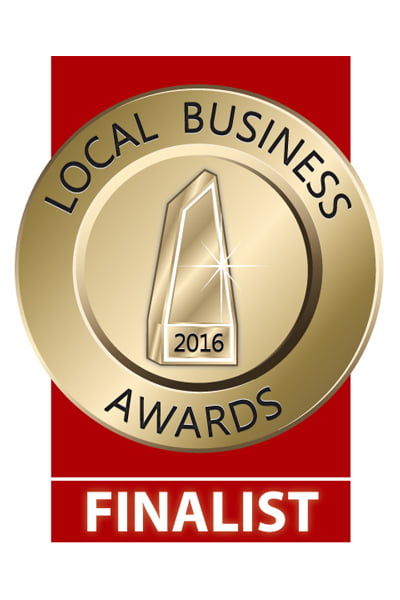 Outdoor lighting is the perfect way to enhance your outdoor space to be safer and more functional after hours, but also to provide ambience, encourage more use and give your home some wow factor.
Because every homeowner has different tastes and every Shoalhaven property comes with unique layouts and lighting challenges, our team at Absolutely On-Time Electrical will take the time to discuss your lighting plans and find the best fit for a beautiful and functional outdoor space that adds value to your property.
Outdoor entertainment and decking are a growing must-have for Australian homes. Lighting these areas professionally enhances the mood, creates a whimsical look and helps your outdoor dining area stand out. Deck lights, patio lighting and lighting along the borders and stairs are some of our most common outdoor electrical requests and it really helps to show off your alfresco flair.
As well as adding value and beauty to your home outdoor lighting makes spaces more functional and safe, which allows you to invite guests outdoors after the sun goes down with paver or bollard lights to safely lead the way.
When it comes to outdoor lighting designs, the options are just about endless for size, brightness, colour and positioning. Whether you are looking to highlight garden features with up lighting or down lighting to showcase your green thumb, illuminate a pathway or make a water feature glimmer and shine at night, there's a way to make it happen with the right professional electrician to show you how.
Whether you live in Nowra, Kiama, Vincentia or Jervis Bay, our team is here to help with your outdoor lighting solutions. Give Absolutely On-Time Electrical a call to discuss your dream yard and we'll create a customised outdoor lighting design that ticks all the boxes.
Why You Need Professional Outdoor Lighting Installations
Many people make the mistake of thinking garden lighting is a DIY project. As well as limiting the overall effect by reducing your light and setup options, you also risk damaging your globes and wires with the wrong set up and creating electrical hazards that can lead to power outages, fire and electrocution.
Here are just a few safety elements that need to be taken into account with your lighting design:
Air moisture
Wind exposure
Safe electrical connections
Wires covered from dew, rain and sprinklers
Correct placement that avoids excessive light spilling into neighbouring homes
Safe and convenient switch locations
Weatherproof globes
Your electrician can also install safety features that cut power in extreme weather conditions like storms and floods.
How Professional Outdoor Lighting Installation Helps
Getting a custom outdoor lighting plan with ​​Absolutely On-Time Electrical not only keeps your property and people safe, but it also opens up wowing options for lights and lighting placements you wouldn't have been able to achieve on your own. Getting the lighting mix between subtle and functional just right is part of what we do to make sure your guests can see, without being blinded by the globes around them.
We can professionally install deck lights, paver and walkway lighting, bollard lights, fairy lights, floodlighting, water feature lighting as well as up and downlights to suit your requirements and achieve the look you want for your home.
If required we can also add additional outdoor powerpoints and install new switches that are safe and conveniently placed. Part of our custom design plan includes selecting the right globes to achieve the ambience you need.
The Benefits of Quality Outdoor Lighting
As well as looking amazing, outdoor lighting increases your home safety and security. It's important that garden lights are well placed to reveal steps and tripping hazards so people can move about safely.
Well-positioned security lights such as motion sensors and security lights are excellent at keeping unwelcome guests away. This can go a long way towards enhancing your peace of mind, both when you are at home and also if you are away for work or on holiday.
When installed professionally your outdoor lighting will be set to use extra-low voltage. This is important for safety as well as energy efficiency, having a beautiful garden shouldn't cost the earth and with low energy lighting, you almost won't notice the difference in your quarterly bill.
As well as being economical, low voltage lighting is important for safety. This way if there are any accidents working in the garden or kids and pets at play, you can rest easy knowing a broken wire can't hurt them.
The best part about outdoor lighting is you get more value from your yard. Even if you are not outside, ambient lighting can look breathtaking from the inside, giving you a new appreciation for the look and feel of your home. When you customise your lighting scheme you have the option to match and enhance the look and feel of your property, which will really pay off if you choose to sell at a later date.
Whether you are looking to relax and unwind with loved ones or create an entertainment paradise, you can create a lighting design to bring your outdoor space to life.
Why Choose Absolutely On-Time Electrical
Absolutely On-Time Electrical are proud to be one of the premier electrical services in the Shoalhaven region with industry-leading fast response times. We have extensive experience with outdoor lighting and can offer a wide range of high-quality lights with safe and professional installation.
We put our customer's needs first with great communication around our services, prices and what your home and business electrical needs are and we'll strive to work as closely as possible to your budget. Because we know you have a busy day ahead we promise to arrive absolutely on time, or the job is free!
Get started with our free in-house quote that includes fully comprehensive and competitive on-budget upfront pricing and ask our team about options and inclusions that can make your outdoor lighting solutions really work for you.