Security Camera Installation – Shoalhaven Shire
You've invested a great deal in your Shoalhaven home or business, and you need to take precautions to protect that investment. While you undoubtedly have locks on your property, this may not be enough to keep your home or business fully secure. To get the best possible protection and always know what is going on in and around your property, you'll need a high-end security system, complete with multiple security cameras. Additionally, you'll want to link this system to a reliable monitoring service to keep your property safe even when you are not physically there. At Absolutely On-Time Electrical, we are committed to helping our clients keep their homes and businesses as secure as possible.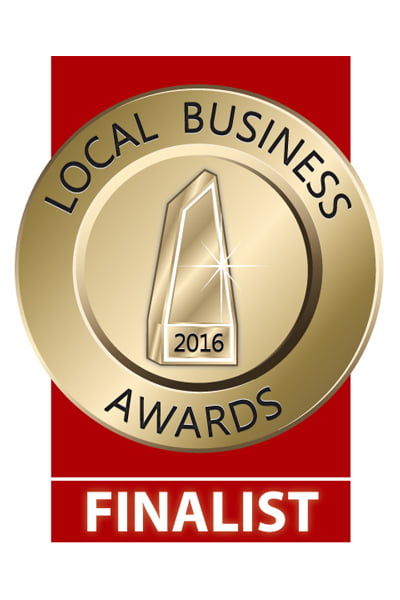 About Our Security Camera Installation Services
In addition to our vast range of electrical services, we focus on security camera installation. When you trust us with your project, we'll ensure all cameras are installed and connected properly.
While you have likely installed high-quality doors, windows, and locks at your home or place of business in the Shoalhaven, this may not be enough to counter today's sophisticated criminals. You need to not only be able to prevent burglary but also deter criminals before they ever enter your premises.
We can assess your day and night monitoring needs and design a security system with infrared cameras utilised where night-time vision is necessary, tailoring a package to meet your unique requirements .
A popular option for Shoalhaven residents is NVR or Networked Video Recorder which is a video storage hard-drive that can be configured to record your cameras around the clock or record when triggered by motion in the cameras field of view. This allows you to make the most of your hard-drive storage space. Your networked video recorder can be accessed remotely, to replay any time/day/events of your choice, and exporting any video is a breeze with a USB stick or send select video files by email any time.
The Problem with Going the DIY Route
There are plenty of self-installed security products on the market these days, and you may have even considered some of these. However, these budget products may not be enough to provide your home or business with the robust protection it deserves.
Many low-price security cameras and systems are not as reliable as their higher-end counterparts. While you may save a bit of money upfront, you could be putting your property at risk down the track. The occasional drop-out is likely not much to worry about, but you never know when one might occur. If your system drops out while an attempted burglary is in progress, you could be left without the video evidence needed to catch the criminal. Your insurance company may also choose to deny your claim if you are unable to prove what happened during a break-in.
In some cases, drop-outs are due to faulty or low-quality security products, while in others, they are the result of poor electrical work. When you install your security system yourself, you run the risk of not doing everything exactly right, putting your entire system at risk. Your current electrical system may not be equipped to handle the requirements of modern security systems, leading to spotty connections that could potentially have disastrous consequences.
When you work with a professional electrician, like those here at Absolutely On-Time Electrical, you can have confidence that everything is installed properly and will work when you need it most.
Potential Insurance Benefits of Your New Security Camera System
Depending on your insurance company and policy details, you may be eligible for a reduction in your rates if you install a security system on your Shoalhaven property. Many insurers offer premium discounts to those who employ additional protective measures for their properties, including installing security cameras and systems.
Be sure to check with your insurer to determine whether you may be eligible for a discounted rate once your new system is installed. Over time, the amount you'll save will likely be more than enough to cover the costs of the system and installation. If you choose to have your system remotely monitored on an ongoing basis, your insurance savings may even help to cover those costs as well.
Convenience and Peace of Mind
If there is one thing you can't put a price on, it is your personal peace of mind. When you have security cameras in place, you can take comfort in knowing that your property is protected. As much as you might like to be able to, you can't monitor your property on your own 24/7, but your security system can take over while you are away from your Shoalhaven business or asleep in your home.
Many modern security camera systems can integrate with smartphones and other devices. This way, you can monitor your system from anywhere with an internet connection. No matter where you are, you'll be able to check in on your property to ensure everything is still secure. If you opt for a monitoring service as well, you can rest assured that your property is under professional protection.
Other Potential Uses
Aside from protecting your property from burglars and thieves, you can utilise your security cameras for other purposes. For example, you can check in on your children while they are in the care of a babysitter, or you can monitor your house cleaners to ensure they are doing a thorough job.
In business settings, you can install a security camera over your cash register to make sure your employees are completing transactions correctly. Your security cameras can also help to identify and prevent theft during business hours.
Why Choose Absolutely On-Time Electrical?
At Absolutely On-Time Electrical, we take your security and peace of mind very seriously. We can equip your Shoalhaven home or business with high-quality, trusted, and performance-proven equipment. We will take as much uncertainty as possible out of the equation, making the entire process as easy as can be for you. We'll install the equipment properly and carefully, testing everything thoroughly so that it is working as it should.
A new security camera system is an investment in your property's safety, and we always want you to get the most out of your dollar. We guarantee high-quality installation, carried out by real professionals. We have a proven track record in the Shoalhaven and throughout the region, including:

Kiama
Vincentia
Huskisson
Mollymook
Ulladulla
Nowra
Sanctuary Point
Bomaderry
St Georges Basin
Sussex Inlet
Gerringong
Reach Out Today for Security Camera Installation You Can Trust
We welcome your enquiries about our security system installation and other electrical services, so feel free to get in touch with us at any time. We'll set you up with a complimentary consultation to discuss your security needs. Call today to get started.
Don't just take our word for it. Hear from our past satisfied clients
Timely, flexible and provided good advice during quotation, execution of the work was to a high standard and listened to my concerns and wishes throughout. Change of mind by me was handled courteously and achieved a good solution.

Roger Eaton