EV Charger Installation Shoalhaven & South Coast
Electric cars are the way of the future and getting fast uptake with Australian motorists. Battery operated cars and public car charging stations are no longer something from a Science Fiction movie; they are right here and getting about the streets of Nowra, Kiama, Vincentia and Jervis Bay.
If you are one of the many Australians turning to sustainable driving options, congratulations. Your next step is to think about the best way to get energy to your car for charging.
Of course you'll be looking to reduce costs where you can, a big part of Electric Vehicle (EV) ownership is getting out of that petrol price pinch. The other factors you'll need to prioritise with your EV charging are the time it takes to charge and also how accessible your charge point is.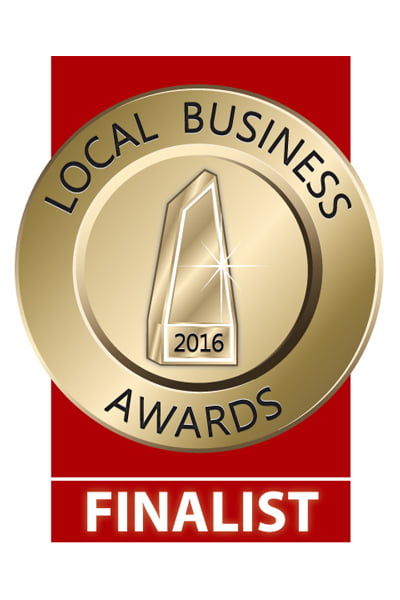 While all EV car makes and models offer different battery sizes and charging options, each one comes equipped with a standard 10A 230V charging cable. This will give you the option to plug into any standard Australian powerpoint to charge your car, however, because the cable is small and the charge needs to be converted internally, it takes a long time to get a fully charged battery – 24 hours or more – so while it's great for a top-up if you need it, it's not going to be the most practical long-term solution.
Absolutely On-Time Electrical has the training and skill to install a dedicated charging station for your EV in your home. You'll get fast charging speeds, the option for off-peak rates and the convenience of being able to charge your car from the security of your garage or carport. If you are looking to reduce your dependency on electricity and save even more, you can also talk to us about the option of charging your EV via your home's rooftop solar panels, giving you an even greener driving experience.
Absolutely On-Time Electrical EV car charging installation services bring direct, high voltage charging power to your Tesla, Hyundai or Nissan. We have the experience needed to find the right fit for your vehicle and make sure your charge point placement is exactly where it needs to be for safety and convenience.
Give us a call to assess your Shoalhaven garage installation options and provide the information you need to get started.
Dedicated Power Circuit for Fast EV Charging
While you have the ability to plug your EV into any standard powerpoint to charge your car, there are some drawbacks to this method. The standard charging cable that comes with your EV is slow. This is because it can only handle a low voltage, and the electricity needs to be converted, which is something your car battery has the power to do, but takes time to achieve.
If you don't have a powerpoint close to your parking space you may also have the inconvenience and safety hazard of running an extension cord to your car for charging.
As well as taking a long time to get an adequate charge, you are also drawing power from your home's main electricity lot. Depending on your switchboard set up this can cause disruptions to your electricity supply, create slow charging to your in-home devices or further increase your car charge times if you are asking too many appliances to draw power at the same time.
A dedicated car charging station runs dedicated, pre-converted power directly to your car at a high voltage. That means your home is on one power supply, and your car on another. You can also set the placement of your charger to be exactly at the point where you park your car. This provides power in much larger volumes through thicker, high-quality wiring to reduce charging times, enable you to select off-peak power options and take the strain off your general household electricity requirements.
Save Money With Rooftop Solar Charging
If you have rooftop solar you can also transfer your solar energy across to a dedicated EV charging station. You'll see a big difference in your electricity bills and have the peace of mind that you're not leaving a carbon footprint as you get around town.
If you don't already have solar, our team at Absolutely On-Time Electrical can discuss the possibility of adding solar panels or increasing your current panel capacity as part of your EV charger installation.
EV Charger Installation
Absolutely On-Time Electrical can install chargers for Tesla, Hyundai and Nissan at your private property or business. Each car brand will require a different charging station and installation method, so we make sure we are up to speed on the latest training across all the main EV models to provide quality and precise EV charger installation every time.
Tesla EV Charger Installation
With a dedicated Tesla charging station installed in your home garage you can achieve a full charge on your Tesla up to three times faster than using a traditional wall outlet. In most cases, your battery will reach full charge overnight, so your vehicle is ready to drive when you get up.
The Tesla charging station installation is a complex job that will take a number of days to complete. The wiring work needed to connect your home to the charger will take a day or two in itself, perhaps longer, depending on your garage configuration and accessibility to your home's electrical supply.
Once the wiring is secured, attaching the charging unit only takes an hour or so. We won't sign off on your work project until we have completed testing and feel it's performing at optimum levels to charge your car with safe and dedicated electricity to your new outlet.
Hyundai EV Charger Installation
A charging station is a smart choice for Hyundai EVs as it reduces your charge from empty to full to around nine hours. Your car also has an onboard computer, so you can schedule your charging times to off-peak rates, further reducing your electricity costs.
The good news is most charging is a top-up, rather than from zero to full, so you won't need to charge every day, or for the maximum charge time, to maintain the reliability and distance needed from your EV.
For your Hyundai EV charger installation, we'll start with a thorough inspection of your site to ascertain if you have the space and correct switchboards for your installation to be safe and effective. If you need modifications we'll let you know beforehand so you can factor in the costs. If modifications are needed, this can take a few days, from there it's another day or two to fit the wiring. In the last few hours we will install the charging station and test that everything is working effectively.
Nissan EV Charger Installation
A dedicated charging station allows you to charge your Nissan Leaf to full battery capacity in around six to eight hours. For most people, this means leaving your EV in your garage to charge a few nights a week, or even weekly if you don't have long daily commutes.
We start with an inspection of your proposed site as well as your current electrical supply to make sure you have the right setup. In some cases, particularly for older homes, we may need to discuss a switchboard upgrade needed to draw additional power from the grid. Once any additional work is completed we will spend a day or two installing the wiring needed to power your charging station and attach the unit. Before we leave we test everything thoroughly to be sure it's working exactly as expected.
Why Choose Absolutely On-Time Electrical?
We're absolutely on time, or the job is free!
Because we know that installing a dedicated EV charger in your home can be a big decision we offer free in-house quotes. This way we can see in person what individual requirements, set up and situations we need to consider in order to provide a comprehensive quote with no surprises.
We'll communicate with you from start to finish on every aspect of your work so you know exactly where you stand and how each part of our work is working to provide the best possible service to you.
While installing an EV charger is a complex and messy undertaking, we are clean tradesmen who clean up afterwards, leaving your garage sparkling and ready to charge your car.