Hot Water Installation & Repair – Shoalhaven & South Coast
Hot Water Services & Systems
Most Shoalhaven homeowners are going to have to face the challenge of replacing their hot water unit at least once over the course of a mortgage, and multiple times if this is your forever home. 
Given that a typical gas hot water system may need replacing every eight to ten years, and an electric unit may last as long as 10-15 years, it makes the choice for the right hot water heater important as it can make a big difference to your property upkeep costs, especially around:

The quality of your hot water responsiveness
The volume of hot water you receive daily
Your ongoing costs (maintenance and replacement)
Your yearly electricity or gas bills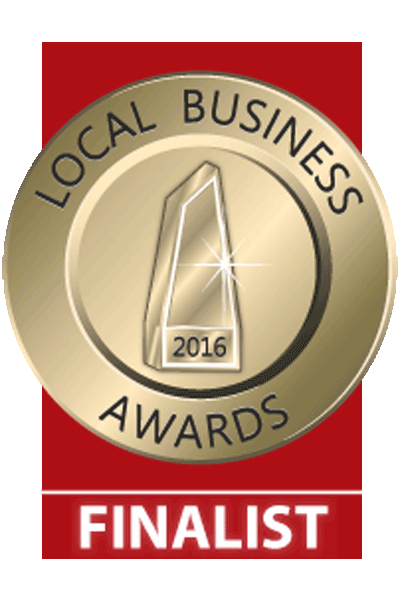 Before you make your decision, it pays to stop and really think about whether the hot water system you have is giving you the best results.
Absolutely On-Time Electrical provides quality hot water installations, maintenance and assistance to give you the system you need for your everyday hot water use, both today, and in ten years' time.
We can help you stay informed on the big picture costs involved with each heating unit as well as the pros and cons of installing different types on your property. Because every Shoalhaven property and home setup is different we make sure we visit your property and take your unique situation, budget and preferences into account to give you reliable and helpful suggestions for the direction you can take.
From electrical installations to essential part replacement and repairs, our water heater experts are on hand for comprehensive and component advice, making sure that your needs and budget are our number one priority.
Hot Water Unit Rage and Styles
When it comes to hot water options, the range available- and the choices within the choices- can seem overwhelming. Most people won't look much further than the initial purchase cost to make their decision, based on what is currently installed in their home and whatever unit is within their budget.
Unfortunately, that particular unit might not be the best one for your property setup, family hot water needs or long-term costs.
While there are a lot of choices to go over, it is worth looking at the wider range of options and talking to a plumbing professional with extensive hot water experience. Our knowledge and training enable us to walk you through the pros and cons and find you the perfect match in:
Electric Water Heaters
Gas Water heaters
Solar hot water
Continuous flow
Tank systems
As experienced professionals, Absolutely On-Time Electrical work with hot water units in the Shoalhaven area every day. We know each system back to front and can quickly assess your needs, pinpoint which factors to take into account and give you the right hot water service advice and services. When you calculate the long-term and ongoing costs, you may actually find that a different model to your current setup is more desirable.
Along with advice and professional installations, we also offer a range of additional hot water services including hot water emergency repairs, upgrades, assistance with off-peak energy rates and timing mechanisms.
Hot Water Emergency Repairs
While your hot water heater has a pretty solid life expectancy, some of the elements that make it work do not. It's important to understand a little about how your hot water service works so you can give it the care and attention it needs. Tank systems for example have a rod to attract corrosive elements and keep them from destroying your tank. These cheap and easy to replace rods are designed to be switched out every five years or so. If you fail to get these important maintenance checks and tasks completed, you might find your unit fails unexpectedly due to corrosion.
Heating elements, thermostats and gas ignitions are also parts that can fail, leaving you in cold water and scrambling for help.
Luckily many of these fixes are relatively simple and cost-effective to replace and repair, especially if you get to them early. Have our professional team take a look and see what your situation is before you panic and buy a new unit.
Absolutely On-Time Electrical are available for hot water emergency repairs and can prioritise your hot water failure and get to your Shoalhaven location quickly. Our emergency response team makes sure you get your hot water back in the shortest time frame possible.
We will come to your property and assess the issue and provide you with advice and a competitive quote for the work that needs to be carried out, always doing our very best to take your budget into account.
Hot Water Upgrades
While a repair is the best outcome for your hot water expenses there will come a time when you will need to replace your existing hot water system.
Before you settle on buying an identical unit to the one you already have, talk to our team at Absolutely On-Time Electrical about your current system performance, energy costs and effectiveness. We can recommend any upgrades that might give you that extra bit of comfort or reduce your running costs to a significant degree.
Your upgraded system will come with multiple benefits like better energy efficiency, reliability and increased hot water availability.
Off-Peak Hot Water
No one likes paying peak energy rates, but getting around it can be hard work when most of your daily activities take place during the day, when everyone else is using power too.
Absolutely On-Time Electrical can offer advice and help with hot water installation that is compatible with off-peak energy rates which can save significant amounts on your quarterly energy bills.
Hot Water Timers
Most households in Shoalhaven run on patterns of hot water use. You know in advance when you will be needing hot water the most. We can leverage your family's daily patterns to install a timing system on your hot water so that you can choose the most cost-effective time to heat your hot water tank.
As well as giving you hot water when you are most likely to need it, it can cut energy costs that come from your unit heating at peak times – even if you don't need hot water (i.e. everyone is at work or school).
Giving you control over your electricity use and appliance choices is what Absolutely On-Time Electrical does best. Talk to us about how we can help improve your hot water situation and get you the best results for your Shoalhaven family.
Why Choose Absolutely On-Time Electrical
We believe in our industry-leading fast response times so much that we back it with our guarantee: We're absolutely on time, or the job is free!
Our expert team at Absolutely On-Time Electrical promise to provide on-budget upfront pricing with great communication so you understand where our recommendations are coming from and why they apply to your home or office.
Because we know hot water choices aren't easy, we provide a free in-house quote that takes your situation into account and is relevant to your property requirements.
For safe electrical work – guaranteed – give Absolutely On-Time Electrical a call today and ask about our special offers to get you started.