Your Local Electricians in Bangor
Nestled in the heart of nature's beauty, Bangor is a peaceful suburban haven that offers a serene escape from the hustle and bustle of city life. At Absolutely On Time Electrical, we're honored to serve this community with our top-notch electrical services. With a team of dedicated professionals and a commitment to excellence, we're here to illuminate your Bangor property with safety, efficiency, and brilliance.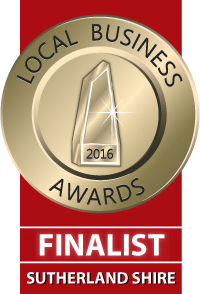 Emergency Electrical Services
Electrical emergencies can disrupt the tranquility of your home. In Bangor, you can rely on Absolutely On Time Electrical to respond swiftly to your distress call. Our experienced electricians are equipped to handle critical electrical issues promptly and effectively. We understand the urgency of these situations and prioritize your safety and peace of mind.
Commercial Electrical Services
Bangor businesses benefit from our comprehensive commercial electrical solutions. Our electricians are equipped to handle a wide range of projects, from small shops to large industrial facilities. We prioritize safety, efficiency, and compliance, ensuring your business in Bangor operates without electrical disruptions.
Indoor Lighting
Bring warmth and character to your indoor spaces with our comprehensive indoor lighting solutions. Our team collaborates closely with you to create lighting arrangements that reflect your style and needs. From ambient lighting that creates a cozy atmosphere to task lighting that enhances functionality, we ensure that your Bangor home is well-lit and inviting.
Outdoor Lighting
Enhance the beauty of your Bangor property with our captivating outdoor lighting installations. Illuminate pathways, highlight landscaping features, and improve security with our thoughtfully designed outdoor lighting solutions. Our goal is to create a welcoming ambiance that extends into your outdoor spaces, allowing you to enjoy the serenity of Bangor even after the sun sets.
Powerpoint Installation
In the modern age, power points are essential for your various devices and appliances. Whether you're setting up a home office, entertainment center, or charging station, Absolutely On Time Electrical is here to cater to your power needs. Our skilled electricians efficiently install new power points or upgrade existing ones, ensuring seamless integration into your daily routines.
Switchboard & Safety Switch Installation
Safety is paramount, and outdated switchboards or faulty safety switches can compromise it. Absolutely On Time Electrical offers professional switchboard upgrades and safety switch installations in Bangor. We modernize your electrical system to meet contemporary standards, reducing the risk of electrical hazards and enhancing the safety of your property.
Absolutely On Time Electrical is your reliable partner for exceptional electrical services in Bangor. Whether you're facing an electrical emergency, seeking to transform your lighting aesthetics, or in need of dependable power solutions, our team of expert electricians is dedicated to exceeding your expectations. Committed to safety, quality, and client satisfaction, we take pride in illuminating your Bangor home with efficiency and brilliance. Contact us today for a free quote and experience the difference of having a trusted electrical partner in the heart of Bangor.