Your Local Electricians in Bexley
The reliability and safety of your electrical system is integral to the value of your home and the quality of your life. From repairs and installations to renovations and system upgrades, Absolutely On-Time Electrical is the leading electrician in the Bexley area. Along with our wide-ranging services, we also offer a fantastic pricing structure and super-fast response times.
We guarantee we will arrive at your Bexley location on time, or the job is free!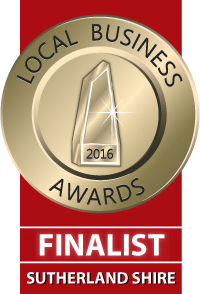 Residential Electrical Services
We are the number one electrical company in Bexley and the surrounding area. Our residential services include everything from small installations and system repairs through to new wiring and renovations. We perform work quickly and leave your property looking even better than the way we found it. In addition to our quality services, we also offer clear communication and upfront pricing you can really trust.
Commercial Electrical Services
From shopfronts and offices to factories and industrial buildings, we specialise in commercial electrical services in the Bexley area. At Absolutely On-Time Electrical, our commercial services include equipment testing and tagging, switchboard upgrades, system expansions and repairs, electrical maintenance programs and more. If you're looking for the best commercial electricians in Bexley, you've come to the right place.
Data Cabling
Fast and reliable data and telephone infrastructure is an essential component of any modern home or business. At Absolutely On-Time Electrical, our experienced technicians can diagnose data issues, repair existing cables, and install new infrastructure to optimise your phone and internet service. If you want to connect to the NBN in Bexley, or upgrade your existing systems, we can install the cutting edge technology that you deserve.
Hot Water Services
If your hot water system needs repair or replacement, we are here to help. Absolutely On-Time Electrical specialises in hot water systems and services in Bexley, from initial diagnosis and repair through to product purchase and installation. If your old hot water system needs replacing, or you require extra capacity, our qualified electricians are here to help.
Indoor and Outdoor Lighting
Absolutely On-Time Electrical provides a wide array of indoor and outdoor lighting solutions in and around Bexley. From the repair of existing lighting fixtures through to new installations and upgrades, we can transform your home or place of work. Our lighting services include energy efficient down-light installations, light switches and fittings, and external security lighting among others. At Absolutely On-Time Electrical, you can be assured of fast response times and quality work every time.
Electrical Safety Products
When it comes to your electricity, safety and reliability is essential. Along with our safe work guarantee, we can install a wide range of electrical safety products and test your existing products and infrastructure. Our safety products include smoke detectors, security lighting, and electrical surge protectors among others. In addition, we offer Bexley residents and business owners honest advice regarding their electrical bills.
Electrical Product Installation
At Absolutely On-Time Electrical, we specialise in the installation of electrical appliances and systems. From domestic appliances and new light fixtures through to kitchen renovations and smart home systems, we offer installation and testing across the Bexley area. When it comes to electrical work, it's always best left to the experts.
Our Bexley Customers Love Our Services
Always a great experience! On time, reasonably priced and the job is always done properly!

Shem M