Your Local Electricians in Blakehurst
When you are in need of an electrician in Blakehurst, you want them to show up right away and get the job done. Here at Absolutely On Time Electrical, our name says it all. When you call us for your electrical needs, we will arrive at your home or business as quickly as possible. If we show up later than our scheduled appointment, we'll provide your service completely free of charge. That is how confident we are in our team's punctuality.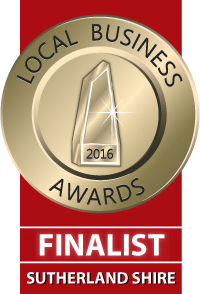 Residential Electrical Services
Electricity is an essential component of your Blakehurst home. After all, it is electricity that allows you to use your appliances, entertainment equipment and other technology. We'll take care of your electrical system over the years to ensure that everything continues to work as it should. Whether that means replacing old wiring or completely overhauling your entire system, our technicians are equipped to handle it. Of course, we'll clean up after ourselves before we finish up, leaving your home as clean as or cleaner than we found it.
Commercial Electrical Services
Businesses require electricity as well but their needs are different from those of residences. We have been working with commercial enterprises in Blakehurst for many years and we will gladly help your organisation as well. We'll take the time to get to know the specific needs of your company so we can create a customised electrical solution. We strive to keep our rates as affordable as possible without sacrificing the quality that our clients have come to expect from us.
Hot Water Services
Hot water systems can be powered by either natural gas or electricity. If your home or business has the electrical variety, we can help you maintain the electrical components over the years. If a problem encompasses not just the electrical components but the plumbing as well, we will coordinate with your plumber to get everything up and running again. We work with some of the top brands in the industry so we can help you select a new hot water heater if needed as well.
Indoor and Outdoor Lighting
Lighting can add kerb appeal to your Blakehurst home, brighten up the interior and even bolster your security. Whatever type of lighting you need, whether interior, exterior or security, we can get it installed for you efficiently and safely. If you need new wiring installed to accommodate these new lights, we can handle that task for you as well. You can provide your own lighting equipment purchased elsewhere, or you can buy your new lights directly from us to get everything all in one place.
Electrical Safety Products
Electrical products don't just contribute to your comfort and entertainment but your safety as well. From smoke and carbon monoxide detectors to security lighting to surge protectors, we can install a variety of electrical safety products in your Blakehurst home or business. We take great care to work as safely as possible as well, minimising any risks for you and your family or employees.
Electrical Product Installation
When it comes to installing new electrical products, it isn't always a case of just plugging them in; sometimes, you'll need new wiring, electrical outlets or switches to accommodate your new items. Our team can assist you with all of these tasks so you can get everything up and running as quickly as possible. As always, we'll tidy up after ourselves when we have finished the job.
Our Blakehurst Customers Love Our Services
The service was on time and skillfully completed with professional attitude and minimum inconvenience.

Lee B