Your Local Electricians in Botany
Reliable electricity is a vital part of modern life. Every home and business in the Botany area deserves access to electricity, with our experienced team able to install, service, and manage all domestic and commercial infrastructure. Whether you need help with residential fittings, outdoor lighting, or electrical cabling, our friendly and experienced team is ready to help. We guarantee we will arrive at your Botany location on time, or the job is free!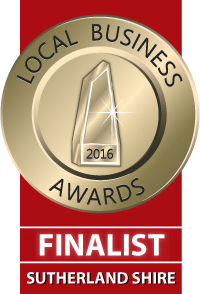 Residential Electrical Services
We offer a wide array of electrical services to people in the Botany area and are more than happy to visit your home and provide you with a quote. From apartment buildings through to existing houses and new builds, we have the experience and knowledge required to handle all electrical jobs. If you demand the very best service from a team who are always on time, please give us a call.
Commercial Electrical Services
When you're running a business, reliable and affordable electricity is absolutely critical. We provide a wide range of commercial electrical services to Botany businesses, from full fit-outs through to extensions, cabling, repairs and related services. We work closely with the commercial sector and understand the importance of quick and hassle-free work.
Data Cabling
Fast and reliable Internet and telephone infrastructure is an essential element of every modern home or business. Rather than dealing with slow speeds, annoying drop-outs, and service interruptions, why not give us a call and get your Botany system back on track. While your Internet service is sometimes responsible for data bottlenecks, old data cables are the source of many problems. Our experienced technicians can diagnose issues, replace cables, and give you the data speeds you deserve.
Hot Water Services
Just like electricity, hot water is essential for every home and business in the Botany area. We specialise in electric hot water systems, and have years of experience installing, diagnosing, and repairing residential and commercial systems across Sydney. We're familiar with all the top brands and know-how to get your hot water system back on track.
Indoor and Outdoor Lighting
We are the Botany lighting specialists, with our team able to install and repair indoor and outdoor lighting systems. From switches and fixtures through to entirely new installations, we have the skills and experience needed to do the job properly. Lighting is an important part of every home and business, with practical lighting solutions helping you move around your space safely and decorative fittings having a significant impact on the atmosphere of your environment.
Electrical Safety Products
Electrical safety products offer more than peace of mind; they have the power to save lives and property. From smoke detectors and security lighting through to carbon monoxide detectors and surge protectors, we have access to a large array of cutting edge safety and security equipment. We understand how important safety is, and do everything we can to ensure the operational capacity and compliance of safety products in your Botany home or business.
Electrical Product Installation
Whether it's a new ceiling fan, a recessed lighting fixture, or an electrical kitchen appliance, installing electrical products is best left to the experts. We can source electrical products for you, install them correctly, and offer you expert advice on the suitability of your current equipment and infrastructure. Our business is fully insured, highly capable, and ready to help anyone in the Botany area.
Our Botany Customers Love Our Services
You were great. Appreciated the office accomodating my working hours when booking visits and electricians showed up on time. They were friendly and did a neat and tidy job, cleaning up as they went.

Abbey T