Your Local Electricians in Brighton-Le-Sands
In the heart of the stunning Brighton-Le-Sands community, modern living meets picturesque coastal beauty. Amidst the tranquility and vibrancy of this area, Absolutely On Time Electrical is your steadfast partner for all things electrical. With a team of seasoned electricians committed to excellence, we cater to the diverse electrical needs of both residential and commercial properties in Brighton-Le-Sands.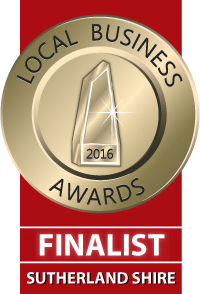 Emergency Electrical Services
Electrical emergencies can cast a shadow over even the most serene moments. In Brighton-Le-Sands, you can trust Absolutely On Time Electrical to swiftly respond to such situations. Our proficient electricians arrive promptly equipped with advanced tools to address critical electrical issues. We prioritize your safety and the well-being of your property, ensuring effective solutions that alleviate stress and restore normalcy.
Commercial Electrical Services
Brighton-Le-Sands businesses rely on us to empower their commercial electrical setups. Our skilled electricians bring industry-specific expertise to the table, ensuring that your electrical systems are designed to meet the unique demands of your business. From wiring to lighting, we create solutions that foster growth and success.
Indoor Lighting
Embrace the captivating beauty of your indoor spaces with our comprehensive indoor lighting solutions. Our team collaborates closely with you to craft lighting arrangements that suit your preferences and needs. From ambient lighting that exudes coziness to task-oriented illumination that enhances functionality, we ensure that your Brighton-Le-Sands property shines with brilliance and character.
Outdoor Lighting
The allure of Brighton-Le-Sands extends into the evening, and our outdoor lighting installations seek to accentuate its coastal charm. Illuminate pathways, showcase landscaping features, and enhance security with our meticulously designed outdoor lighting solutions. Our goal is to transform your outdoor spaces into inviting retreats, where you can enjoy the beauty of Brighton-Le-Sands even after sunset.
Powerpoint Installation
In the digital age, abundant power points are essential to accommodate your modern lifestyle. Whether you're setting up a home office, entertainment center, or charging station for devices, Absolutely On Time Electrical is your dependable partner. Our skilled electricians swiftly install new power points or upgrade existing ones, ensuring that your electrical infrastructure aligns seamlessly with your daily routines.
Switchboard & Safety Switch Installation
Safety is a cornerstone of a peaceful life, and outdated switchboards or malfunctioning safety switches can compromise that safety. Absolutely On Time Electrical offers professional switchboard upgrades and safety switch installations in Brighton-Le-Sands. We modernize your electrical system to adhere to contemporary standards, mitigating the risk of electrical hazards and providing you with peace of mind.
Absolutely On Time Electrical is your trusted ally for exceptional electrical services in Brighton-Le-Sands. Whether you're facing an electrical emergency, yearning to elevate your lighting aesthetics, or in need of dependable power solutions, our team of expert electricians is here for you. Committed to safety, quality, and client satisfaction, we take pride in exceeding your expectations. Contact us today for a free quote and experience the difference of having a dedicated electrical partner in Brighton-Le-Sands.