Your Local Electricians in Caringbah
Electricity is one of those things that none of us think much about until there is an issue. When you run into electrical problems, you want to get them fixed right away, and Absolutely On Time Electrical can help you out in that regard. When you call us, we'll dispatch a technician out to your Caringbah location to fix the problem right away. We guarantee that we will arrive on time, or your service is completely free!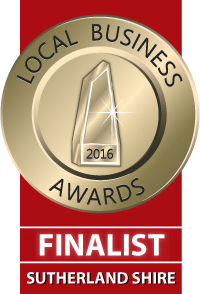 Residential Electrical Services
As a homeowner, you need electricity to power all of your appliances and electronics. We can help keep your electrical system working properly and can upgrade your system to accommodate the energy needs of today's modern appliances. We recognise how important your Caringbah home is to you, so we'll always clean up after ourselves before we finish the job. Our goal is to leave your home even cleaner than it was when we arrived.
Commercial Electrical Services
Every business is unique, and no two have the same needs in terms of electricity. We'll work closely with you to understand how your business uses electricity. This enables us to come up with customised solutions for your commercial electrical needs in Caringbah. We strive to develop systems that are as energy-efficient as possible, helping your business save money in the long run. Going forward, we'll assist with the ongoing maintenance of your system to ensure your business is never without power when you need it most.
Hot Water Services
While gas-powered water heaters were popular in the past, many of today's modern water heaters use electrical power. If you have one of the older varieties or are looking to make the switch, we can help you out. We'll coordinate with your plumber as needed to get your new water heater installed quickly and accurately. We can assist with the ongoing maintenance of the electrical components as well.
Indoor and Outdoor Lighting
Lighting is one of the most powerful tools you have at your disposal to transform the look of your home at minimal expense and effort. From recessed lighting to chandeliers to security lighting, we have a variety of lighting solutions for both inside and outside of your Caringbah property. We'll install any lighting you choose and can install new wiring for those lights as needed.
Electrical Safety Products
Safety is incredibly important to us, both in terms of the work that we do and for our customers. That is why we are proud to include electrical safety products among our offerings. In addition to security lighting, we can also install lighting timers to make it more difficult for potential burglars to determine whether you are out of town. We can equip your switchboard with surge protectors and safety switches as well. Finally, we install inbuilt smoke and carbon monoxide detectors to keep you and your loved ones as safe as possible.
Electrical Product Installation
New appliances and electronics can make your Caringbah home feel like new again, no matter how long you have lived there. Yet for many appliances, installation is not as easy as just plugging them in. We'll get everything wired and connected correctly and will verify that everything is working as it should before we finish up. We take great care in our work to ensure your safety at all times, both while we are working and going forward.
Our Caringbah Customers Love Our Services
You did a perfect job and overall service we received was great. We will be recommending you to all our friends that need an electrician.

Arthur, Caringbah