Your Local Electricians in Engadine
Just about every modern home and business in Engadine requires electricity throughout the day to power appliances, lighting, equipment and more. So, when you are experiencing issues with your electrical system, you'll want to address the issue as quickly as possible to get you back up and running. When you work with Absolutely On Time Electrical, you'll get industry-leading fast service that you can count on. In fact, if our tradesmen don't arrive at your Engadine home or business on time or early, your service is entirely free.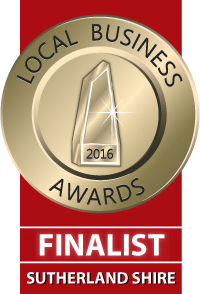 Residential Electrical Services
We have worked with countless homeowners and property managers in Engadine and throughout the surrounding suburbs. We'll send someone out to your home to inspect your electrical system, identify any issues and provide you with a free quote for any work that needs to be done. We'll clean up after ourselves when we are finished, leaving your Engadine home cleaner than it was when we arrived.
Commercial Electrical Services
We are proud to work with Engadine businesses as well. Large organisations have vastly different electrical needs than homeowners do so you want to hire an electrician with experience in this area. We'll take the time to get to know the needs of your business so we can develop a customised electrical solution for you. We'll complete any ongoing maintenance you need as well, helping your business to continue operating efficiently.
Data Cabling
As more and more aspects of our lives shift online, it is increasingly important to have the proper data cabling in your Engadine home or business. Whether you need cabling installed for the first time, or you need to upgrade your existing set up, our expert technicians are up to the task. We'll let you know exactly what your property needs, and we'll get the job done as quickly as possible. We'll do everything we can to ensure you have access to the fastest connection speeds available to you. Our team can also help with phone cabling for your landline telephone.
Hot Water Services
Many modern hot water systems utilise electric heat rather than gas. If your Engadine home or business has this type of water heater, or if you are looking to make the switch, we can help. We'll coordinate with your plumber to ensure that everything is running smoothly and we'll maintain the electrical components for you going forward. We can also complete emergency repairs, as needed.
Indoor and Outdoor Lighting
Great lighting installations, both inside and outside your home or business facility, can completely transform the appearance and feel of your property. Not only that, but the right lighting can also help you save significant amounts of money on your energy costs. Whether you are concerned with aesthetics or energy savings, we can help with custom lighting installations. We provide security lighting services as well.
Electrical Safety Products
Your Engadine home or business is important to you so naturally, you'll want to keep it as safe and secure as possible. We can help you out in this area with a wide range of safety and security products.
Smoke and carbon monoxide detectors are basic essentials that every home and business should have, not just because it's the law, but also because it's just plain smart. We can also install security sensors and lights around your property, alerting you when there is movement detected and deterring potential burglars. Finally, we can install surge protectors and safety switches on your circuit breakers, minimising the risk of shock or electrical fire.
Electrical Product Installation
We can help you upgrade your Engadine property with a variety of electrical products, including ceiling fans, appliances, heaters, TV cabling and more. Our technicians are familiar with all of the top brands on the market today and work hard to stay on top of the latest developments. We'll get your new things set up efficiently and accurately. For your peace of mind, we'll always test that everything is working properly before we leave.
Our Engadine Customers Love Our Services
I would just like to say thank you so much for sending Phil to my home yesterday so promptly & that Phil was able to fix my problem.

Thank you so much Phil & Absolutely On-Time Electrical

Kathy, Engadine