Your Local Electricians in Gymea
Electricity is a modern convenience that most of us can't even imagine living without. When you are experiencing electrical issues, it often feels like you have put your life or business on hold, so you'll want to fix the problem right away. When you work with Absolutely On Time Electrical, you'll get industry-leading fast response, and we guarantee that we won't be late. If we are, your job is free! Now, how's that for a great deal?
We service Gymea, Gymea Bay and Grays Point.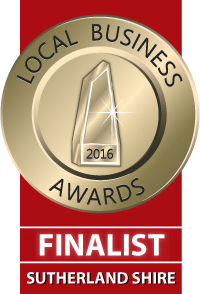 Residential Electrical Services
We work with homeowners in Gymea and all across the Sutherland Shire. From new home builds to refurbishing older properties, we'll ensure that the wiring in your home is capable of all you expect from it and more. We'll help you keep up with the ongoing maintenance over the years to minimise your risk of power outages, electrical fires and other complications. We'll always clean and tidy up after ourselves, leaving your home in better condition than we found it.
Commercial Electrical Services
We are proud to count commercial enterprises among our clientele as well. The electrical needs of a business are markedly different from those of a home, and we have the experience and expertise to make these distinctions between the two. We'll take the time to understand the nature of your business so that we can ensure your electrical system meets your current and projected future needs.
Hot Water Services
Many modern water heaters use electricity rather than natural gas for power, but the electrical components in them don't last forever. Don't make the mistake of thinking that you need to replace your entire water heater if something goes wrong; in many cases, it is a simple case of replacing the failing parts, and we will gladly help you out in this endeavour. We have experience working with many of the top water heater brands, so we can get your water heater back up and running as quickly as possible.
Indoor and Outdoor Lighting
Lighting does so much more than just illuminate your Gymea property; it can help set the desired mood, add curb appeal and even enhance your safety. We can install a wide range of lighting styles, from recessed and track lighting to garden spotlights to security lighting. We'll make sure that your wiring is up to the task, and we can replace, rewire or upgrade your electrical system as needed to accommodate your new lights.
Electrical Safety Products
No home should be without safety equipment, including smoke and carbon monoxide detectors, surge protectors, switchboard safety switches and security lighting. We can assist you with setting up your Gymea home or business facility with all of these and more. We know how important safety and security is to you, so we'll offer our expert advice to help you keep your property as safe as possible.
Electrical Product Installation
When you buy new appliances or electronics for your home, you want to ensure that everything is installed properly to minimise the risk of sparks, electrical fires and blown fuses. Our expert electricians can hook everything up for you, taking care to take all necessary safety precautions to protect your property and your loved ones. Safety is our number-one priority in our work, so you can have confidence that you made the right choice in working with us.
Our Gymea Customers Love Our Services
I was so happy. I will never use anyone else. He was so good and I am thrilled. If anyone ever needs an electrician I will be sure to give them your number.

Kathleen, Gymea