Your Local Electricians in the Inner West
When you run into electrical issues in your Inner West home or business, of course, you want to get everything back up and running as quickly as possible. Here at Absolutely On Time Electrical, we will gladly help you out with all your electrical needs. We promise that we will always show up on time and ready to get to work. If we are even a few minutes late, your service is absolutely free!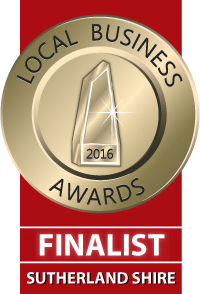 Residential Electrical Services
From refrigerators to televisions to washing machines, you have a lot of appliances in your home that require electricity in order to function. When there is a problem with your electrical system, your appliances won't run as efficiently as they should, or they may not work at all. We'll repair or upgrade your system to accommodate your family's needs and we will always clean up behind ourselves before we leave. Our goal is to leave your Inner West home even cleaner than we found it.
Commercial Electrical Services
No matter what industry your Inner West business is in, you use electricity on a daily basis. As a commercial operation, your electrical needs are not the same as those of a residential home. Because of this, you need an electrician with experience in working with businesses. That is exactly what you'll get when you choose us for your electrical service needs. We'll work with you to understand your business and its needs so that we can meet and exceed your expectations.
Hot Water Services
Hot water is a modern convenience that most of us would prefer not to have to live without. We install and maintain hot water systems from the top brands in the industry, and we can help keep yours running smoothly over the years. We can work on all of the electrical components of your hot water heater and we'll coordinate with your plumber as needed to address issues that fall outside of the electrical realm.
Indoor and Outdoor Lighting
Lighting is one of the easiest ways to make your Inner West home look its best, both inside and out. For businesses, lighting can enhance security and attract customers to your business after the sun goes down. We can install a variety of lighting styles, including track lighting, recessed lighting, security lighting and more. We'll take your needs and preferences into account before making any recommendations and you'll always have final say over the lighting we install for you.
Electrical Safety Products
Electricity doesn't just power your appliances and lights; it can also power devices designed to preserve your safety and security. Things like security lighting, smoke detectors and carbon monoxide detectors all require electricity to operate. We can install these devices for you. We can also put in surge protectors and safety switches to minimise the risk of electrical fires and other hazards.
Electrical Product Installation
Getting new appliances and other products, like ceiling fans, can be quite exciting, but that can be diminished when you realise that your home isn't set up yet to accommodate them. Whether installing your new item requires extensive rewiring in your home or you just need a new access point put into your existing wiring, we can help you out. These tasks can be a bit dangerous if you don't know what you are doing, so it is best to leave them to the professionals. We do everything possible to complete our work as safely as possible.
Our Inner West Customers Love Our Services
A great and organised service was provided once again. From start to finish could not be happier. Great contact from booking, contact time of arrival, terrific and informative electrician's. I will definitely not hesitate to book once again and recommend to all.

Karen K
Areas Serviced