Your Local Electricians in Kingsgrove
In Kingsgrove, Absolutely On Time Electrical stands as your trusted partner for all your electrical service requirements. Whether you're a homeowner striving to create a safer, more comfortable living space or a business owner in need of specialised electrical solutions, we're here to serve you. With a strong commitment to quality, safety, and innovation, our services are tailored to meet the specific demands of your residential or commercial property. We take pride in our reputation as a dependable and customer-focused electrical services provider. In Kingsgrove, we're not just a service – we're your go-to partner for a brighter, more secure, and efficient electrical future.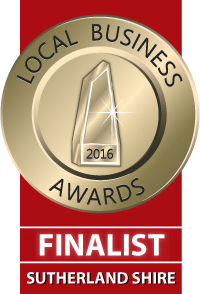 Residential Electrical Services
Our expert team is your trusted choice for a variety of residential electrical needs. Whether you require general electrical repairs, lighting installations, home automation, or switchboard and safety switch installations, we're here to elevate the comfort and safety of your home.
Commercial Electrical Services
Businesses in Kingsgrove can depend on our specialised electrical services to meet their unique needs. We understand the distinct requirements of commercial systems and offer tailored solutions encompassing wiring, networking, lighting, and security systems.
Emergency Electrical Services
Electrical emergencies can occur anytime, and we understand the urgency of such situations. Our 24/7 emergency electrical services are designed to promptly and efficiently address your electrical issues, no matter when they occur.
Switchboard & Safety Switch Installation
Safety is paramount when it comes to electrical systems. Our expert electricians in Mascot specialise in switchboard and safety switch installation. Proper installation and maintenance of these components reduce the risk of electrical faults and fires, ensuring a secure environment for your family or business. Choose us for top-notch electrical safety in Mascot.
Security and Safety: 
Absolutely On Time Electrical is your dedicated expert in safety and security. We offer advanced services, including strategically placed security lighting and high-quality video doorbell installations. Our security lighting systems, featuring motion sensors and intelligent controls, deter intruders while ensuring optimal visibility. Our video doorbells provide real-time visibility and smartphone control, enhancing property security. We specialise in tailored solutions to meet your specific security needs, ensuring a safer environment for your property and loved ones.
Indoor and Outdoor Lighting
Elevate the atmosphere within your Kingsgrove indoor spaces with our comprehensive indoor lighting solutions. Whether you desire task-oriented lighting or aim to infuse your rooms with a warm and welcoming glow, our dedicated team collaborates closely with you to transform your lighting ideas into reality. With unwavering precision, your indoor areas in Kingsgrove will radiate the perfect blend of functionality and aesthetics.
Appreciate Kingsgrove's natural beauty both day and night with our outdoor lighting installations. Our outdoor lighting not only enhances the visual appeal but also adds practicality to your property. By illuminating pathways, showcasing landscaping features, and boosting security around your home, our meticulously designed and installed outdoor lighting solutions make your outdoor spaces inviting sanctuaries after dark.
Modern Powerpoint Solutions
In today's digital age, having ample power points is crucial to support your lifestyle. Whether you're setting up a home office or entertainment centre or simply require more outlets for your devices, Absolutely On Time Electrical is here to assist. Our skilled electricians swiftly install new power points strategically throughout your Kingsgrove property. We are also experts in upgrading existing power points to align with your evolving electrical needs.
Why Choose Absolutely On Time Electrical in Kingsgrove
At Absolutely On Time Electrical, we take pride in our reputation as a trusted and reliable electrical services provider. There are several compelling reasons why Kingsgrove residents and business owners choose us:
Licensed Professionals: Our electricians are fully licensed, ensuring that your electrical work is performed to the highest industry standards.
On-Time Service: Our name says it all – we are committed to punctuality and completing jobs on time.
Transparent Pricing: We believe in upfront and competitive pricing, ensuring that you know exactly what you're paying for.
Customer Satisfaction: Your satisfaction is our ultimate goal. We go above and beyond to meet your expectations and deliver the highest quality service.
When it comes to electrical services in Kingsgrove, Absolutely On Time Electrical is your trusted partner. We bring a combination of expertise, reliability, and a strong commitment to safety and customer satisfaction to every project. Whether it's a simple repair or a complex installation, you can count on us to get the job done right.