Your Local Electricians in Kirrawee
When it comes to electrical issues, you want to have an experienced electrician ready to go so you don't spend any more time without power than absolutely necessary. When you work with Absolutely On Time Electrical, you can have confidence that our expert tradesmen will address the problem quickly and safely so you can get back to your day. We always respond in a timely manner, and we guarantee that we will arrive at your Kirrawee location on time. If we don't, your job is 100-percent free! We service Kirrawee and Kareela.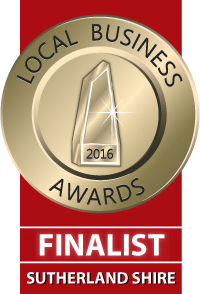 Residential Electrical Services
As a homeowner, you need electricity for a variety of components in your home. From lighting to appliances to electronics, you need to power many things in your daily life. Our expert technicians can evaluate your current electrical system and advise you of any changes or upgrades that could boost your energy efficiency and maximise the number of connected devices. No matter how small the job, we will always clean up before we leave your Kirrawee home so you don't have to.
Commercial Electrical Services
We work with a wide range of businesses throughout the Kirrawee region. Ranging from small office buildings to full-scale manufacturing plants, our clients have diverse needs and our expert electricians know how to create customised solutions for each unique business. We'll work closely with you throughout the process to ensure that your electrical system can accommodate the changing needs of your organisation, both now and in the future.
Hot Water Services
Just about every home and business facility in Kirrawee has access to hot, running water. Many of those hot water systems use electrical power instead of natural gas. If you have an electric hot water system or wish to make the switch, we can gladly help you out with the installation and ongoing maintenance. We'll work in tandem with your plumber to ensure everything is installed safely and accurately.
Indoor and Outdoor Lighting
Lighting has the unique ability to both protect your property and make it look beautiful. We have helped countless Kirrawee homeowners and businesses with installing security lighting around their properties. These bright lights can be motion-activated and often deter potential burglars. We install indoor lighting as well and can upgrade or rewire your electrical system to accommodate new lighting installations. All of our lighting designs are customised to suit your preferences and the needs of your property.
Electrical Safety Products
Safety is one of our primary concerns in our work. We want your Kirrawee property to be safe when we aren't there as well. Surge protectors and safety switches for your switchboards can minimise the risk of electrical fires, sparks and blown fuses, and smoke and carbon monoxide detectors can alert you to any danger. We can set up timers on your lights as well, making it look like someone is home, even when you are away on holiday. We'll be happy to advise you on which safety and security features make the most sense for your property.
Electrical Product Installation
There is more to installing a new appliance than simply plugging it in. For many appliances, the process is quite complex and can be potentially dangerous if you are unsure of what you are doing. Don't take this risk yourself; let us handle the hard work for you. We'll ensure that everything is installed safely and accurately, minimising the risk to you and your loved ones. We'll handle any wiring or rewiring that needs to be done as well to ensure that your electrical system can handle the new additions.
Our Kirrawee Customers Love Our Services
With regards to recent work on our house – thank you very much for a job well done! It was so nice to deal with a company that's reliable, efficient and professional. Also the electrician was absolutely lovely – honest, clean and conscientious.

Ranya, Kirrawee