Your Local Electricians in Lugarno
Nestled in the picturesque suburb of Lugarno, this peaceful enclave offers a blend of natural beauty and suburban comfort. In a place where safety and efficiency matter, Absolutely On Time Electrical stands as your go-to partner for all your electrical needs. Our team of skilled electricians is committed to providing top-tier solutions tailored to both residential and commercial requirements in Lugarno.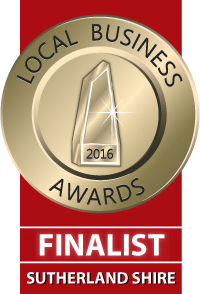 Emergency Electrical Services
Electrical emergencies can strike unexpectedly, disrupting your daily routine and posing potential hazards. In Lugarno, you can rely on Absolutely On Time Electrical to respond promptly and effectively to these situations. Our experienced electricians are equipped with advanced tools and knowledge, ready to address critical electrical issues while ensuring the safety of your property and loved ones.
Commercial Electrical Services
At Absolutely On Time Electrical, we understand that each business in Lugarno has distinct electrical needs. Our dedicated team of electricians offers tailored solutions that cater to your specific requirements. Whether it's a shop, office, or industrial space, we ensure your electrical systems are safe, efficient, and compliant with industry standards.
Indoor Lighting
Enhance the comfort and ambiance of your indoor spaces with our comprehensive indoor lighting solutions. Whether you're aiming for a cozy atmosphere with warm lighting or brightening up work areas with task lighting, our team collaborates closely with you to bring your vision to life. With a focus on impeccable workmanship, your indoor spaces in Lugarno will be illuminated with the perfect lighting arrangement.
Outdoor Lighting
Lugarno's outdoor spaces deserve to be enjoyed day and night. Our outdoor lighting installations add both practicality and aesthetic charm to your property. Whether you want to illuminate pathways, showcase landscaping features, or enhance security around your home, our electricians can design and install outdoor lighting solutions that transform your outdoor areas into inviting havens after dark.
Powerpoint Installation
In the modern world, having sufficient power points is essential. Whether you're setting up a home office, entertainment hub, or need more outlets for your devices, Absolutely On Time Electrical has you covered. Our skilled electricians can swiftly install new power points at strategic locations throughout your Lugarno property. We also specialize in upgrading existing power points to accommodate your evolving electrical needs.
Switchboard & Safety Switch Installation
Safety is a priority for every household. Outdated switchboards and faulty safety switches can pose serious risks. Absolutely On Time Electrical offers professional switchboard upgrades and safety switch installations in Lugarno. Our team ensures that your electrical system adheres to current standards, minimizing the risk of electrical fires, shocks, and disruptions to your daily life.
Absolutely On Time Electrical is your trusted partner for exceptional electrical services in Lugarno. Whether you're facing an electrical emergency, seeking to enhance your lighting, or in need of reliable power solutions, our team of expert electricians is here to serve you. With a commitment to safety, quality, and customer satisfaction, we take pride in delivering excellence that exceeds your expectations. Contact us today for a free quote and experience the difference of having a reliable electrical partner in Lugarno.