Your Local Electricians in Mascot
Absolutely On Time Electrical proudly stands as the premier choice for all your electrical needs in Mascot,  whether you're a homeowner or a business owner, we have your electrical needs covered.  Our commitment to delivering excellence is unwavering, and we are dedicated to addressing your unique electrical needs with tailor-made solutions designed to enhance the safety, efficiency, and functionality of your property. With a solid reputation built on trust and reliability, we're not just your typical electrical service; we're your go-to partner for a brighter, safer, and more energised future in Mascot.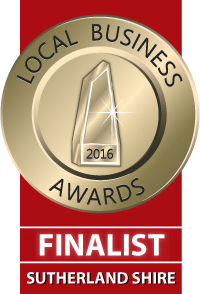 Residential Electrical Services
Our team is equipped to handle all your residential electrical needs in Mascot. From general electrical repairs to lighting installations and home automation, we make your home more comfortable and energy-efficient.
Commercial Electrical Services
Businesses in Mascot can rely on us for all their electrical needs. We understand that commercial systems are unique, and our experts are well-versed in providing tailored solutions, from wiring and networking to lighting and security systems.
Emergency Electrical Services
Electrical emergencies can strike at any time, and you need a reliable partner to turn to when they do. Our team in Mascot is dedicated to providing swift and efficient emergency electrical services. We understand that these situations can be stressful, and that's why we're here to help, offering expert assistance exactly when you need it. Your peace of mind and safety are our top priorities. So, when unexpected electrical issues arise, please don't hesitate to contact us.
Switchboard & Safety Switch Installation
Safety is paramount when it comes to electrical systems. Our expert electricians in Mascot specialise in switchboard and safety switch installation. Proper installation and maintenance of these components reduce the risk of electrical faults and fires, ensuring a secure environment for your family or business. Choose us for top-notch electrical safety in Mascot.
Lighting Solutions
Our lighting solutions are designed to brighten Mascot. We offer energy-efficient lighting installations, including LED, outdoor, and smart lighting. Illuminate your property while saving on energy costs.
Comprehensive Security and Safety Solutions:
At Absolutely On Time Electrical, we're dedicated to ensuring your safety and security. Our expert team offers a full range of advanced services, including strategically placed security lighting systems and high-quality video doorbell installations. Our security lighting systems feature motion sensors and intelligent controls, effectively deterring potential intruders while providing optimal visibility when you need it most. Our video doorbells, on the other hand, offer real-time visibility and control, allowing you to monitor and interact with visitors via your smartphone and protect your delivered packages. Our tailored solutions address your specific security needs, creating a safer environment for your property, belongings, and loved ones. Count on Absolutely On Time Electrical for comprehensive security and peace of mind.
Why Choose Absolutely On Time Electrical in Mascot
Licensed Professionals: Our electricians are fully licensed and experienced, ensuring your job is done right.
Prompt Service: We live up to our name. We are on-time or the service is free.
Transparent Pricing: You'll always know what to expect with our upfront and competitive pricing.
Customer Satisfaction: We're committed to your satisfaction and go the extra mile to exceed your expectations.