Your Local Electricians in Menai
Servicing Menai, Bangor, Illawong, Barden Ridge & Alford's Point.
If you're like most Australians, you use electricity on a daily basis, both at home and at work. Because electricity is essential for going about your day, you want to know that an experienced electrician has your back in case anything goes wrong. At Absolutely On Time Electrical, we are proud to work with homeowners and businesses in Menai and the neighbouring suburbs. We guarantee that our tradies will arrive at your location on time or early. If they don't, your service is entirely free! We service Menai, Bangor, Illawong, Barden Ridge and Alford's Point.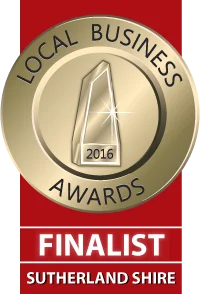 Residential Electrical Services
We provide a wide range of electrical services for local residents. Whether you need new lighting installed or wish to upgrade the wiring in an older Menai home, we're always happy to help. We'll communicate with you throughout the process so you always know what is going on with your job. We pride ourselves on our customer service and will do everything in our power to ensure you are completely satisfied with the results of our work.
Commercial Electrical Services
Businesses have unique electrical servicing needs. It requires an electrician with skill and expertise to handle a commercial job effectively. We work with businesses in a wide range of industries and can help with all your electrical issues and concerns for your Menai office, manufacturing plant or industrial facility. We'll work closely with you to understand the specific needs of your business so we can deliver customised electrical systems for your property.
Data Cabling
We all know how frustrating it can be to deal with slow internet connection speeds. If your signal seems a bit sluggish, the problem might not be with your internet service, but rather, with the data cabling in your Menai home or business. Older cables don't necessarily have what's required to achieve the fastest speeds, so your data cabling may be due for an upgrade. Our technicians can replace any old or worn out cables with new ones so that you can get the best possible connection. The same goes for landline phone cabling.
Hot Water Services
Hot water is a modern convenience that most of us have come to view as essential. We are certified to work on electrical water heaters from many of the top brands in the industry. As needed, we'll work with your plumber as well to ensure everything is working as it should. Whether you need repairs on your current system or wish to install a new one, we can assist with the electrical components.
Indoor and Outdoor Lighting
The way that you choose to light your home can have a major impact on the overall vibe you create inside. The same goes for lighting in your yard and on the exterior of your home. From decorative sconces to recessed lighting, we can help you decide on the perfect lighting solution for your home. We can also help you out with security lighting and timers to keep your property as safe as possible at night and when you are away on holiday. We provide all of these services for our Menai business clients as well.
Electrical Safety Products
We recognise how important your Menai home or business is to you and we want to help you keep it as safe as possible. We provide and install a variety of safety products, including smoke and carbon monoxide detectors, surge protectors, switchboard safety switches, security sensors and lighting, and much more. We'll get everything set up for you and ensure that it is all working properly. You can breathe easier knowing that your property is as safe as can be.
Electrical Product Installation
Adding new appliances, ceiling fans or lighting to your home or business facility often requires rewiring your electrical system or upgrading its capabilities. We can help you with these precise tasks and can advise you on the suitability of your current system for your changing needs. We'll install your new products for you safely and efficiently. We'll even clean up after ourselves when we're done.
Our Menai Customers Love Our Services
Very professional service. Work was done quickly and efficiently. John who did the work turned up on time, was friendly and polite and cleaned up after finishing the job. I would highly recommend.

Michael S