Your Local Electricians in Miranda
When it comes to electrical services, you want to get the fastest response possible. When you choose to work with Absolutely On Time Electrical, that is exactly what you'll get. We'll dispatch one of our expert technicians out to your Miranda home or business right away, and we guarantee that we will arrive on time. If we fail to fulfil this promise for any reason, we'll provide your service free of charge.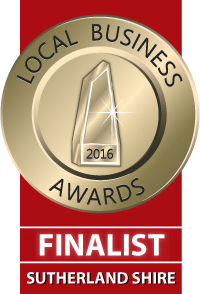 Residential Electrical Services
We have helped countless homeowners in Miranda and the neighbouring suburbs with all their electrical service needs. We truly value our customers and will do everything in our power to ensure you are completely satisfied with the results of our work. That includes cleaning up after ourselves when we have finished the job. We take great pride in our work and will not rest until the job is completed to your satisfaction.
Commercial Electrical Services
We are proud to include Miranda businesses among our clients as well. Businesses don't have the same electrical needs as homeowners do, and it takes an experienced electrician to understand the distinction. We have worked with many businesses in the area and can devise a customised electrical system for your organisation too. We'll work closely with you to ensure we can fully meet your company's requirements.
Data Cabling
The right data cabling is essential to ensure you are able to connect to the internet from your Miranda home. Older cabling may not be able to accommodate the fast connection speeds that are available to you these days, so it may be time for an upgrade. Our team can advise you on improving your connection through better cabling, and we can complete all of the hard work for you as well. This includes solutions for your landline phones, as modern cabling will deliver better sound quality and clarity, while minimising the risk of getting disconnected during an important call.
Hot Water Services
Every modern home needs hot water, and we can help you out with the installation and maintenance of your electric hot water heater. We'll maintain or replace your system's electrical components as needed to keep that hot water flowing. When necessary, we'll work with your plumber to ensure that everything is functioning as it should. If you don't already have an electric water heater, we'll be happy to install one for you, reducing your reliance on natural gas and helping to preserve our environment.
Indoor and Outdoor Lighting
Lighting is essential, both inside and outside your property. Interior lighting, like recessed lighting and chandeliers, helps you set the mood in your Miranda home and makes your property look great. Exterior lighting can create a beautiful space to hang out with your mates in your backyard, and security lighting can help protect your property from potential intruders. We can install all types of lighting and will upgrade your wiring as needed. Our team will be happy to review your options with you to help you decide on the most appropriate lighting solutions for your property.
Electrical Safety Products
Whether for your Miranda home or business, safety is incredibly important, and we can install a variety of safety products for you, including smoke and carbon monoxide detectors. We can also protect your circuit board with surge protectors and safety switches, minimising the risk of sparks or electrical fires. Finally, we can equip your security lighting with motion sensors and timers to enhance the security of your property.
Electrical Product Installation
Getting new appliances or electronics for your home is exciting, but it takes care and precision to install everything properly. We can help you out in this area, getting everything wired and connected safely and minimising any risk to you and your family. We take great care to preserve your safety while we work and will double-check everything to ensure it is working as it should. If needed, we can upgrade your existing wiring to accommodate the needs of your new appliances.
Our Miranda Customers Love Our Services
On time as your name suggests (a bit early actually). Got a notification txt with an ETA prior to arrival. Knowledgeable, friendly tradesman. Reasonable price & easy EFTPOS payment option.

Simon B