Your Local Electricians in Mortdale
Access to safe, reliable, and affordable electricity is an important part of modern life. Absolutely On-Time Electrical provides a range of electrical services in Mortdale, from the installation of appliances and system repairs through to new hot water services and data cabling. Our business is based on honest, up-front pricing and clear communication at all times. When you demand the very best, Absolutely On-Time Electrical is here to serve your electrical needs.
We guarantee we will arrive at your Mortdale location on time, or the job is free!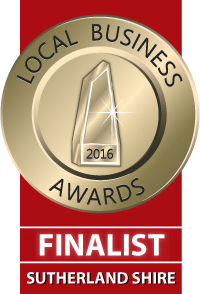 Residential Electrical Services
We specialise in residential electrical services for houses and apartments across Mortdale. No job is too big or too small, with our qualified team offering everything from installations and fault finding through to renovations and system upgrades. Our domestic electrical services also include house inspections, safety checks, and telephone and internet cabling. When you work with Absolutely On-Time Electrical, you can be assured of comprehensive services at an affordable price point.
Commercial Electrical Services
Absolutely On-Time Electrical provides an array of commercial electrical services in the Mortdale area. From basic repairs through to upgrades and compliance solutions, we perform work quickly without causing needless disruption. Our services include business expansions, security systems, and test and tag electrical compliance, among others. From local shopfronts and office buildings to warehouse and factory settings, you can't beat our local knowledge and industry experience.
Data Cabling
From personal telephone communications to eCommerce and internet marketing, modern homes and businesses depend on reliable data cabling solutions. We specialise in all aspects of internet and telephone infrastructure, and integrate effectively with local service providers and NBN technology. If you're sick of dealing with slow internet speeds and service interruptions, we can get your Mortdale system back on track.
Hot Water Services
A steady stream of hot water is an essential part of modern life. Qualified electricians are needed to ensure reliable hot water services, with most modern systems either completely electrical or consisting of electrical components. At Absolutely On-Time Electrical, our friendly team can install a new hot water system or repair your existing system at an affordable price
Indoor and Outdoor Lighting
Nothing has the ability to transform your home or place of work like new lighting fixtures. Absolutely On-Time Electrical provides a range of fantastic indoor and outdoor lighting solutions, from product purchase and installation through to repairs and upgrades. As locals to the Mortdale area, you can be assured of valuable advice, friendly service, and up-front pricing you can trust.
Electrical Safety Products
Homes and businesses throughout Mortdale demand safe and reliable electrical services. Along with standard repairs and upgrades, we also specialise in electrical safety products and solutions such as smoke detectors, carbon monoxide detectors, safety switches, and security systems. If you want to improve the safety of your home or place of work, we have the perfect combination of local knowledge and experience.
Electrical Product Installation
At Absolutely On-Time Electrical, we offer a comprehensive product installation service in and around the Mortdale area. From washing machines and other domestic appliances through to home theatre systems, lighting, and security solutions, we offer professional advice and reliable installation that leaves nothing to chance. All product installations include safety and compliance testing when required.
Our Mortdale Customers Love Our Services
Great experience. Was on time. Explained everything that was needed, did the work quickly and left with a trace.

Sheena MacP