Your Local Electricians in Oatley
Access to reliable electricity is crucial for every home and business in the Oatley area. Absolutely On-Time Electrical provides a range of high-quality electrical services at an affordable price point. When you demand the very best, our qualified electricians have the knowledge and experience to do the job right.
We guarantee we will arrive at your Oatley location on time, or the job is free!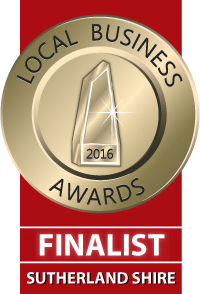 Residential Electrical Services
We offer a range of domestic electrical services in and around Oatley, from appliance and system installations through to repairs and renovations. From the smallest apartments to the largest homes, our experienced team will do the job quickly without disrupting your daily routine. Our accurate quoting and honest pricing is only matched by our quality service and on-time guarantee.
Commercial Electrical Services
Our friendly and experienced team is ready to help businesses in Oatley and the surrounding area. As business owners ourselves, we understand the demands involved with running a small business. In order to ensure a smooth and profitable operation, you deserve reliable and affordable electrical services. When you work with Absolutely On-Time Electrical, you can be assured of quality work without disrupting your business income.
Data Cabling
Whether you're a young couple, a large family, or a small business owner, reliable phone and internet coverage is crucial. Absolutely On-Time Electrical specialises in data cabling and infrastructure. Our expert team can diagnose your data issues, replace your cables, and perform new installations that take advantage of national broadband speeds in Oatley. When you work with us, the job is free if we're not on-time.
Hot Water Services
Reliable hot water is an important part of life, with most modern systems either electrical in nature or consisting of electrical components. We specialise in Oatley hot water systems and related services, and can ensure a steady flow of hot water into your home or place of work. We can analyse hot water issues, repair existing problems, and upgrade your system with brand new components.
Indoor and Outdoor Lighting
Nothing is able to transform your home in the same way as new lighting. At Absolutely On-Time Electrical, we specialise in lighting fixtures and systems, with our team able to hook you up with a range of stylish indoor and outdoor lighting solutions. We specialise in residential and commercial lighting solutions across the Oatley area, from the initial consultation and product purchase through to wiring, repairs, and integration with security systems.
Electrical Safety Products
At Absolutely On-Time Electrical, we specialise in electrical safety products and infrastructure. Safety is an essential concern for every home or business owner, with safety products also helping to ensure compliance and property protection. We install safety products in Oatley and the surrounding area, including smoke detectors, safety switches, security lighting, and surge protectors.
Electrical Product Installation
We can help with residential and commercial product installation and related safety testing in Oatley. When you're dealing with electricity, it's best left to the pros, with our qualified team available and always ready to help. Our installation services include household appliances such as fridges and washing machines, entertainment and home theatre systems, lights and dimmer switches and much more.
Our Oatley Customers Love Our Services
Very pleased with the excellent service we received and we will certainly use Absolutely On Time Electrical again.

Gerald D