Your Local Electricians in Ramsgate
Ramsgate, a picturesque coastal suburb known for its stunning beaches and serene atmosphere, deserves nothing but the best when it comes to electrical services. In the heart of this vibrant community, Absolutely On Time Electrical stands as the go-to destination for all your electrical needs. With a firm commitment to quality, safety, and reliability, our team of expert electricians is dedicated to providing top-notch solutions for both residential and commercial requirements.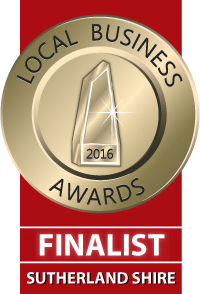 Emergency Electrical Services
Electrical emergencies can strike at any time, disrupting your daily routine and posing potential hazards. In Ramsgate, you can trust Absolutely On Time Electrical to respond swiftly to these situations. Our experienced electricians are equipped with advanced tools and knowledge, ready to address critical electrical issues while ensuring the safety of your property and loved ones.
Commercial Electrical Services
Ramsgate businesses count on us for reliable and professional commercial electrical services. From restaurants to warehouses, our skilled electricians are well-versed in addressing the complex electrical requirements of various industries. We collaborate closely with business owners to design, install, and maintain systems that align with their operational goals.
Indoor Lighting
Enhancing the aesthetics and functionality of your indoor spaces is a breeze with our indoor lighting solutions. Whether you're looking to create an inviting ambiance with recessed lighting, illuminate specific areas with track lighting, or enhance security with well-placed fixtures, our team collaborates closely with you to achieve your vision. With our dedication to quality workmanship, your indoor spaces in Ramsgate will come to life with the perfect lighting arrangement.
Outdoor Lighting
Ramsgate's beautiful outdoor spaces deserve to be enjoyed day and night. Our outdoor lighting installations add both functionality and curb appeal to your property. From illuminating pathways and driveways to highlighting landscaping features, our electricians can design and install outdoor lighting solutions that transform your outdoor areas into inviting retreats after the sun sets.
Powerpoint Installation
In an age where technology drives our lives, having sufficient power points is essential. Whether you're setting up a home office, entertainment center, or simply need more outlets for your devices, Absolutely On Time Electrical has you covered. Our skilled electricians can promptly install new power points in strategic locations throughout your Ramsgate property. We also specialize in upgrading existing power points to meet your evolving electrical demands.
Switchboard & Safety Switch Installation
Your safety and peace of mind are our priorities. Outdated switchboards and faulty safety switches can pose significant risks. Absolutely On Time Electrical offers professional switchboard upgrades and safety switch installations in Ramsgate. Our team ensures that your electrical system is compliant with current standards, reducing the risk of electrical fires, shocks, and disruptions to your daily life.
Absolutely On Time Electrical is your trusted partner for exceptional electrical services in Ramsgate. Whether you're facing an electrical emergency, looking to upgrade your lighting, or need reliable power solutions, our team of experienced electricians is here to serve you. With a commitment to safety, quality, and customer satisfaction, we take pride in delivering excellence that exceeds your expectations. Contact us today for a free quote and experience the difference of having a reliable electrical partner in Ramsgate.