Your Local Electricians in Riverwood
Absolutely On Time Electrical takes great pride in being your reliable companion for all your electrical service needs in Riverwood.  Whether you're a homeowner looking to enhance your property's safety and efficiency or a business owner seeking outstanding electrical solutions, we've got you covered. Our unwavering commitment to excellence and safety is the cornerstone of our service, and we're dedicated to delivering tailor-made electrical solutions that cater to the unique needs of your home or business. With a reputation firmly rooted in trust and dependability, we're not just another electrical service provider – we're your trusted partner for a brighter, safer, and more electrifying future in Riverwood.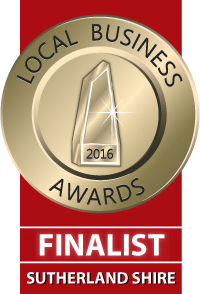 Residential Electrical Services
Our expert team in Riverwood is well-equipped to handle a wide range of residential electrical needs. From general electrical repairs to lighting installations, home automation, and even switchboard and safety switch installation, we're here to enhance the comfort and safety of your home.
Commercial Electrical Services
Businesses in Riverwood can rely on our specialised electrical services. We understand the unique requirements of commercial systems, offering tailored solutions ranging from wiring, networking, and lighting, to security systems.
Switchboard & Safety Switch Installation
Ensuring your electrical system's safety and reliability is our top priority. Our electricians are experts in switchboard and safety switch installations. A properly installed and maintained switchboard and safety switch is crucial for reducing the risk of electrical faults and fires. Let us handle your switchboard and safety switch requirements with precision.
Emergency Electrical Services
Electrical emergencies can occur without warning, and our team in Riverwood is dedicated to being your reliable response, ensuring your electrical problems are addressed promptly and efficiently whenever they arise.
Lighting Solutions
Our lighting solutions are designed to brighten up Riverwood. We provide energy-efficient lighting installations, including LED lighting, outdoor lighting, and smart lighting, ensuring you can illuminate your property while saving on energy costs.
Security and Safety:
In Riverwood, we're your dedicated experts for safety and security. We offer advanced services, including strategically placed security lighting and top-quality video doorbell installations. Our security lighting systems with motion sensors and intelligent controls deter intruders while ensuring visibility when needed. Video doorbells provide real-time visibility and control via your smartphone, safeguarding your property. We create a safer environment tailored to your security needs. Choose Absolutely On Time Electrical for comprehensive security and peace of mind.
Why Choose Absolutely On Time Electrical in Mascot
Licensed Professionals: Our electricians are fully licensed and experienced, guaranteeing the highest quality service.
On-Time Service: We live up to our name by providing prompt and reliable service.
Transparent Pricing: Expect upfront and competitive pricing for all our services.
Customer Satisfaction: We're committed to your satisfaction and go above and beyond to meet your expectations.