Your Local Electricians in Sans Souci
Just about every homeowner or business owner in San Souci, Dolls Point and Sandringham will require the services of an experienced electrician at some point. Whether you are installing recessed lighting in your home or setting up security lighting for your company's warehouse, we can help. Our tradesmen are highly trained in electrical work and can provide fast, reliable service. We guarantee that we will arrive at your location on time or early, or we'll provide our services for free!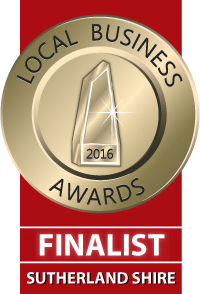 Residential Electrical Services
We provide a wide range of electrical services for San Souci residents, from the initial installation to the ongoing maintenance. We can repair or upgrade older electrical systems, and we can install wiring for new appliances and fixtures. We'll provide you with a free, in-house quote for the work before we get started so you know exactly what to expect regarding pricing. Our job isn't finished until we have left your home clean and tidy once more.
Commercial Electrical Services
Each business has unique needs when it comes to electrical services, which is why we provide customised solutions for each of our commercial clients. We'll take the time to get to know how your business uses electricity so that we can devise a plan for your system, helping you to make the best use of your space and conserve energy. We can take care of the ongoing maintenance and any future upgrades for your system as well.
Hot Water Services
Hot water is something that most of us don't really think much about unless there is a problem. Before you rush out to replace your water heater, let us take a look. In many cases, it is a problem with one of the electrical components, which can be fixed by simply replacing the part. This saves you a lot of money and extends the life of your hot water heater.
Indoor and Outdoor Lighting
The lighting you choose for inside and outside your San Souci property affect not just its aesthetics, but its security as well. Whichever type of lighting you are looking for, we can install it for you. From recessed lighting to chandeliers to security lights, we do it all. If you haven't wired your home for these lights yet, we'll handle that for you, too.
Electrical Safety Products
Keeping your home or business facility safe and secure is likely one of your top priorities. For starters, you should have smoke and carbon dioxide detectors installed throughout your property, especially in bedrooms. Security lighting with motion sensors can deter burglars and vandals from targeting your San Souci home or business. Light timers can make it look like someone is home, even when you are away on holiday.
Electrical Product Installation
When you purchase new appliances or fixtures, like ceiling fans and lighting, for your home, you need to have it properly installed to ensure your safety. Our skilled electricians can get everything set up for you with minimal risk of sparks or electrical fires. We'll ensure everything is working properly before we finish up, and of course, we'll clean up after ourselves.
Our Sans Souci Customers Love Our Services
The first time I tried AOT electrical my electrician was John Howkins. I was extremely pleased with the quality of his work and the reasonable pricing compared with earlier experiences with a local electrician. So much so that I have used him three times since.

Trevor D