Your Local Electricians in St George
At Absolutely On Time Electrical, we are firm believers in punctuality, integrity and efficiency, and you can count on us to deliver the best possible electrical services in St George. We guarantee that we will arrive at your home or business on time, as scheduled. If we fail to deliver on that promise, we will provide your service completely free of charge. That is how confident we are in our punctuality.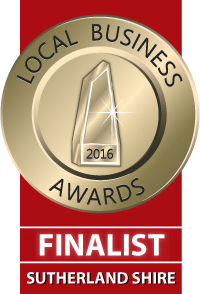 Residential Electrical Services
When it comes to your St George home, you likely don't think about your electricity very often, that is, unless there is a problem. When an issue does arise, you can have confidence that we have your back. We'll analyse your current electrical system and identify any trouble areas. We can then repair, replace or upgrade them as needed. We do everything we can to work safely, yet efficiently, and we'll always leave your home cleaner than it was when we arrived.
Commercial Electrical Services
Businesses typically have vastly different electrical needs than homeowners do. Whether you are running large servers for your data systems or have heavy machinery that needs power, we can help create an electrical system that can accommodate your needs. We have a lot of experience in working with St George businesses, and we can design a custom electrical system that is perfect for your organisation.
Data Cabling
The internet is a critical part of our daily lives, thanks to huge technological advances in recent years. If your St George home doesn't have the best data cabling, you may still be able to access the internet, but you won't be able to enjoy the fast connection speeds required to stream movies and music, download large files, chat with your mates, and perform other activities online. Our team can upgrade your existing cabling to take advantage of the fastest connections, or we can install entirely new cabling as needed. We'll ensure your landline phones are adequately connected as well.
Hot Water Services
Like electricity, hot water is something that many people take for granted. However, your hot water system has a number of electrical components, and those components can wear out or become damaged over time. We'll repair or replace them as needed to keep your system operating as it should. In the event that your entire hot water heater needs to be replaced, we'll work with your plumber to complete the job safely and accurately to get your hot water flowing once again.
Indoor and Outdoor Lighting
Aside from providing illumination after the sun goes down, lighting also has the power to keep you safe and make your home look great. From interior overhead lighting to outdoor security lighting to decorative garden lighting, we can install it all. We'll take care of any wiring changes that need to be made to get your new lights up and running. You are welcome to provide your own lighting or we can help you choose from a number of options. It's your St George home or business, and we want to help you make it look its best.
Electrical Safety Products
Security lighting and alarm systems are great for deterring thieves from targeting your property. Those aren't the only electrical safety products you have available to you, though. We can also install smoke and carbon monoxide detectors throughout your St George home or business to alert you to any potential danger. When it comes to your circuit breakers, you want to minimise the risk of electrical fires and shorts. We can help you do that with surge protectors and safety switches.
Electrical Product Installation
Installing new electrical products isn't always as easy as just plugging them in. In some cases, you may need new wires run to your chosen location for the item or you may need to change a normal switch into a dimmer to create a particular mood. We can help you with all of these tasks as they can be a bit dangerous if you are unfamiliar with electrical work. All of our electricians are trained in all types of electrical work and can get the job done safely and efficiently.
Our St George Customers Love Our Services
Firstly I would like to thank you team member Mitch who not only arrived on time but also let me know via text that he was on his way. Secondly Mitch did an outstanding job and did exactly as per my requests. I could not be happier with the end result. Thank you to Mitch and I can not speak highly enough for his professionalism and high quality workmanship. I would recommend them to anybody! Thank you Mitch! Thank you Absolutely On Time Electrical!

Peter T