Your Local Electricians in Sylvania
Here at Absolutely On Time Electrical, we are proud to serve both residential and commercial clients with our expert electrical services. Our customers count on us for fast, safe and reliable service in Sylvania, Kangaroo Point and Sylvania Heights. When you call us, you'll get industry-leading fast response to your issue, and we guarantee that we will arrive on time or early. If we fail to do so for any reason, we'll take care of your entire job for free!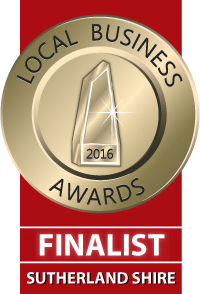 Residential Electrical Services
No modern home is complete without electricity, and we can help you keep your Sylvania home's electrical system running smoothly over the years. We can install all of the wiring for a new home, or we can upgrade the existing system in an older home to better accommodate the needs of the modern world. We always clean up after ourselves, so there is no need for you to worry about any mess left behind.
Commercial Electrical Services
No matter what type of business you are in, you probably use electricity on a daily basis. However, the electrical needs of a business are very different from those of a home. We'll work closely with your business to identify your unique needs so that we can design an electrical system for your Sylvania business facility. Our goal is to help you maximise energy output while also using that energy as efficiently as possible.
Hot Water Services
From bathing to cooking to common household chores, you and your family likely use hot water multiple times a day. Many of today's modern water heaters use electric power, as opposed to natural gas. We can help you maintain all of the electrical components of your system, coordinating with your plumber as needed. Regular maintenance will keep that hot water flowing and extend the life of your system going forward.
Indoor and Outdoor Lighting
The lighting inside your home helps you set the mood, while the outdoor lighting enhances your safety and deters burglars. At Absolutely On Time Electrical, we can install all types of lighting, from elegant recessed lighting to motion-detecting security lighting. We'll make any necessary modifications to your existing wiring to accommodate your new lights. It's all part of the complete lighting service we offer.
Electrical Safety Products
Every home should be equipped with smoke and carbon monoxide detectors, both to comply with local law in Sylvania and to provide greater safety for you and your family. We can also install security lighting and lighting timers for the exterior of your property. Inside your home, we can make your circuit breakers safer than ever before by installing safety switches and surge protectors. We work hard to keep our rates as affordable as possible, but the peace of mind of knowing that your loved ones are safe is priceless.
Electrical Product Installation
There's nothing quite like some new appliances to breathe new life into your Sylvania home. However, these appliances need to be installed properly to ensure energy efficiency and safety. We'll be happy to help you out in this area. We'll get everything connected for you and upgrade or install any new wiring that is needed. We'll ensure that everything is working properly before we finish up the job.
Our Sylvania Customers Love Our Services
I have a lot to do with tradesmen and I admit I'll be using you again – and I'm telling my friends about you. Other tradesmen are not really looking at customer service; it's great to see you are.

Gabriel, Sylvania Heights