Commercial Electrical Services
Absolutely On-Time Electrical provides fast response times and a guaranteed on-time commercial electrician.
We provide the following electrical services for our commercial clients.
Electrical Breakdowns
Fast response times for power or lighting circuits breakdowns.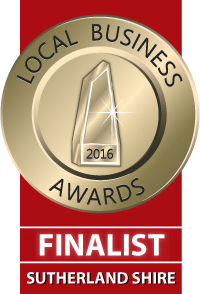 Testing and tagging
To comply with the RCD testing requirements of AS/NZS 3760:2003 your commercial premises needs to have its RCD (Residual Current Device ) tested and tagged every 3 months. This ensures the electrical RCD's are operating the way they are intended you, which is to switch the power off in a faulty situation which protects the safety of your workers. Testing and tagging regularly will also pick up any electrical faults or other potential electrical safety issues that are present in your commercial property.
Switchboard Upgrades
To current NSW standards and to meet your increasing power needs, call us NOW for advice or a free consultation
Fault Finding
Don't let a fault stop your business working at its full potential, we offer fantastic solutions for all faults and guarantee to provide a solution to even the most difficult faults.
Lighting repairs or upgrade
For all your commercial lighting needs including indoor lighting, outdoor lighting exit and emergency lighting.
Power repair or upgrade
Don't let a power fault stop your business from operating at its maximum efficiency. Call us now and we will have you back on your phone, computer or machines in no time.
Moving residence
Take the stress out of moving your commercial residence and let us take care of moving all your electrical, data and phone needs we will even organise Telstra for you! Now that's a headache worth getting rid of. We also specialise in moving large specialised machinery and moving three phase power supply and re-connecting your specialised equipment into your new commercial building.
Fire Safety Audits and Certificates
It is your responsibility to provide a fire safety certificate annually to continue your fire safety obligations, let us take the headache away from you and we can log and take care of all your fire safety requirements.
Maintenance Programs
Call us today to find out how we can help you with a custom designed maintenance program, at low cost, to suit your business.
Contact us today for an obligation free quotation on your any of your commercial electrical requirements. Our team of fully qualified electrical specialists are here to help you and your business with any of your commercial electrical needs.
Our vans are stationed at Coogee, Randwick,  Leichhardt, Kogarah, Sutherland, Cronulla, Nowra and Ulladulla.
Hear What Our Satisfied Customers Have to Say About Our Commercial Electrical Services
We have done business with AOT Electrical before and have always been happy with their work. They are always friendly and punctual. We just had them out again and once again I was not disappointed. Highly recommend Absolutely On Time Electrical.

Joe V