Emergency Electrician in Sutherland Shire
When you work with us for all your electrical needs, you can have confidence that you will never be without power for any longer than is absolutely necessary. When you call us, we'll dispatch one of our expert technicians out to your location anywhere in the Sutherland Shire, St George and throughout Greater Sydney and Shoalhaven Region as quickly as possible.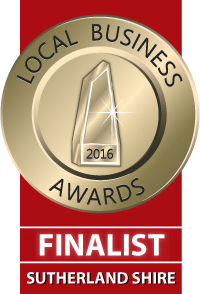 Electrical Services When You Need Them Most
Once we arrive, we'll evaluate the situation to determine what needs to be done. Then, we'll provide you with a price quote for your approval. After you have signed off on everything, our team will get to work on restoring your electricity and solving any other electrical problems you are currently experiencing in your home or business.
We strive to work as quickly and efficiently as possible so that you can get back to your busy life, or to sleep, depending on what time it is! Of course, we will never sacrifice the quality of our work just for the sake of speed, but we will do everything we can to get the job done with minimal downtime. After we have finished, we'll take the time to clean up after ourselves, leaving your property as clean as or cleaner than we found it.
We invite you to get in touch with us at any time to learn more about our electrical services in the Sutherland Shire, St George, Inner West, Eastern Suburbus and Shoalhaven Region.
Hear from Our Satisfied Customers
I have used the services of this company twice now and will have no problems calling for them again, when my need arises.

Brenda M