EV Charger Installation Sydney
Electric cars have been growing in popularity here in Australia in recent years. According to recent data, Tesla is at the top of the board with more than 3,000 sales of its Model 3 design in 2019. Other electric vehicles (EVs), including the Hyundai Kona and Nissan Leaf, were also popular among Aussies.
Making the switch to an electric car can help you save money over time, as you'll no longer need petrol to power your vehicle. Your new EV will come with a standard 10A 230V charging cable. However, with this type of cable, it can take 24 hours or more to reach full capacity, depending on the vehicle. To get the fastest charging speeds, you'll need to have a dedicated charging station for your particular EV.
Here at Absolutely On-Time Electrical, we are proud to offer Tesla, Hyundai and Nissan electric car charger installation services for customers throughout Greater Sydney, the Sutherland Shire and beyond.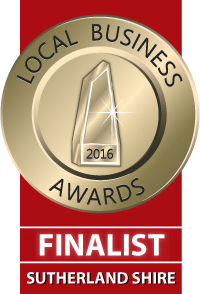 Dedicated Power Circuit to Provide Faster Charging
The standard charging cable that comes with your EV is handy and convenient, even though it doesn't offer the fastest charging speeds. However, because you'll be plugging it into a standard power point in your garage or in front of your home, it will pull power from the same source as the rest of your electronics. Since it has to compete for power with the other devices in your home, this can reduce charging times even further or disrupt the power supply to the rest of your home. Not only that, but it can also be incredibly expensive, especially if you need to charge your car on a daily basis.
When you install a charging station, you'll have a dedicated power circuit just for your car. By concentrating the electricity to just a single output, you'll be able to achieve the fastest charging times possible in a residential setting without creating any complications for the rest of your property.
Save Money on Charging with Rooftop Solar Panels
If you are concerned about the impact your EV charger will have on your electric bills, you'll be happy to know that you can charge your car directly from solar panels on your roof. Over the life of your vehicle, this will save you a lot of money on your energy costs to charge the car. In addition, you'll be reducing your reliance on the main power grid, which is not only better for your wallet, but for the environment as well. We'll be happy to discuss the possibility of adding solar panels with you when we install your electric vehicle charger.
Tesla EV Charger Installation
Installing a Tesla charging station is a relatively complex process, so you should expect several days of work to get everything operational. This is because we'll need to ensure all the proper wiring is in place to accommodate the charger before we can install it. Typically, this process can take a day or two, depending on the configuration of your garage and how easy it is to access your electrical system. Once the wiring is installed, putting in the actual charger itself shouldn't take more than an hour or so. Before we leave, we'll test and inspect everything to ensure you are achieving adequate charging speeds.
With a dedicated Tesla charging station, you'll enjoy charging speeds up to three times faster than with a traditional wall outlet. In most cases, you'll be able to reach full battery capacity overnight, leaving your vehicle ready to drive in the morning.
Hyundai EV Charger Installation
The process for installing a Hyundai EV charger is relatively similar to that for a Tesla. We'll start with an initial inspection of your site to ensure you have the space and necessary electrical infrastructure to accommodate the charger. We'll then make any repairs or modifications needed to get everything up to spec, which can take a few days, depending on the extent of work needed. The final step is to install the charging station and test that everything is working properly. After that, you're good to go!
A charging station is the best fit for your Hyundai EV, enabling you to reach full charge in about nine hours. Using the car's on-board computer, you can even schedule your charging times so you can charge only during off-peak hours to save on your energy costs.
Nissan EV Charger Installation
Adding a Nissan EV charger follows the same pattern as the other two vehicle types. A preliminary inspection will reveal changes or upgrades that need to be made in order to install the charger. Once we have completed that work, we can put in your new charging station and ensure it is working as it should.
With a charging station, you can charge your Nissan Leaf to full power in about six to eight hours, making it easy to get your vehicle ready to go each day. A unique feature of Nissan EVs is their ability to provide power back to your home as needed, which can come in handy in the event of a temporary power failure.
Hear What Our Satisfied Customers Have to Say
"Michael has done a whole bunch of jobs at our house, everything from EV charger installation, to installing outdoor lights, to putting in smart light switches. He's a legend, great communicator, works collaboratively, always has solutions and ideas (even for hard problems) and goes above and beyond to do high quality work. I'd strongly recommend him."

Judd