Outdoor Lighting Installation
Aussies love spending time outdoors, and that includes in your own backyard. To really make the most of your outdoor space, it is important to have adequate lighting in your yard. This way, you'll be able to enjoy it both during the day and after the sun has gone down. Whether you live in the Sutherland Shire, Eastern Suburbs, Inner West, St George or Shoalhaven regions, our team is here to help. We'll work closely with you to develop a customised outdoor lighting design for your yard, and we'll ensure everything is installed safely.
We install:
Up lights
Down lights
Deck lights
Wall lights
Paver lights
Bollard lights
Fairy lights
Sensor lights
Strip lighting
Flood lighting
Water feature lighting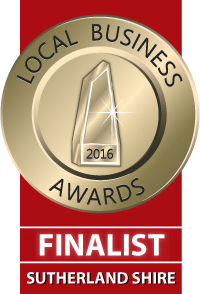 Benefits of Good Outdoor Lighting
Security – motion sensors to detect intruders
Ambiance for evening outdoor living
Safety – trip hazards
Extra low voltage – safety and energy efficiency
The most obvious benefit of outdoor lighting is that it enables you to make use of your yard, day and night. However, it goes much deeper than that. For starters, outdoor lighting makes your home look more attractive, which can increase its value if you decide to sell. You'll have the option to customise your lighting scheme as you see fit in order to create the aesthetic you are after. Whether you are simply looking to relax and unwind with your loved ones or create an exciting environment to host get-togethers with your mates, you can create a lighting design to meet your needs.
Modern outdoor lighting can also enhance the security of your home. When your home is well-lit at night, it acts as a deterrent against potential burglars. Thieves won't want to try to break into your home when there is a risk that your neighbours will be able to see them in the act. This can go a long way towards enhancing your peace of mind, both when you are at home and whilst away on holiday.
If you are concerned that outdoor lighting may increase your energy bills, there is no need to be. With modern lighting technology, most outdoor lights are low-voltage and energy-efficient, so the effect should be minimal. The myriad benefits far outweigh any marginal increase in your energy costs over time. You can even program your lights to a specific schedule so that you are in complete control over their usage.
Common Types of Outdoor Lighting
Today's outdoor lighting options are incredibly diverse, letting you choose a variety of different styles for various purposes. For example, up lighting and down lighting is great for highlighting garden features. Shine lights up into trees or down into planters to showcase all of the hard work you have put into your garden. If you have any water features, like a fountain, pond or waterfall, you can choose specific water feature lighting options for each style to make the water glimmer and shine at night.
Outdoor lighting is also great for guiding you and your guests throughout your yard in the dark. Try installing some paver lights or bollard lights along your footpaths, both in the front and backyards. This way, guests will be able to find their way to your front door and navigate your backyard easily, even if they are unfamiliar with the layout of the space. If you have a deck, don't forget to include deck lighting along the borders and stairs to show it off.
To create a welcoming hangout space, you'll need lights for your patio as well. Wall lights are great for providing ambient light for your patio, but be sure to choose bulbs that aren't too bright so you don't overwhelm the space and attract mosquitoes and other insects. Hang fairy lights over your patio furniture to create a whimsical, festive look that your guests are sure to love.
If safety is your primary concern, sensor lights are the perfect choice for you. These lights will turn on whenever someone passes through the target area. This will alert you to anyone in your yard and is a sure way to deter thieves. Flood lighting works well for this purpose, as the lights are incredibly bright and noticeable. You can also use them in your backyard if the space is especially large, enabling you to see all the way to the far reaches of your property.
Even More Safety Benefits
In addition to detecting and deterring potential intruders, modern outdoor lights come with a host of other safety features as well. In general, water and electricity don't mix, but lights that are specifically designed for outdoor use can handle damp environments. Even when it rains, there is no need to worry about using your outdoor lights, as they are geared to be up to the task. Your electrician can also install safety features that will trip when weather conditions get extreme to ensure your safety at all times.
If you have children or pets in your home, you may be concerned about the potential for electrocution. This is another area where the low voltage of outdoor lights comes into play. Aside from minimising your energy costs, this will also ensure that there is minimal risk to your kids and pets, even if your dog decides to chew through a wire.
Why Choose Absolutely On Time Electrical
We are proud to be one of the premier electrical services in the region, and we have worked hard to establish our reputation. Our clients in the Shire and throughout Greater Sydney count on us for our expert technicians and reliable customer service. When you work with us, you can rest assured that you and your property are in the best possible hands.
When you call us for a free price quote, we'll start with an on-site consultation to discuss your needs and ideas for your outdoor lighting scheme. We'll work closely with you throughout the process to ensure we are able to meet and exceed your expectations. Once we have installed your outdoor lighting, we'll thoroughly test everything to ensure it is safe, and we always tidy up after ourselves when we are done. Our goal is to leave your property cleaner than we found it.
As always, we'll show up for all scheduled appointments on time, or your service is absolutely free!
Our Customers Love Our Services
I have used On Time Electrical on at least 4 occasions. The work is always completed on time and very professionally. I would highly recommend it to anyone.

Phil T