Powerpoint Installers
Electricity is a modern convenience that you probably don't think much about until there is an issue in your Sutherland Shire or Eastern Suburbs home. While your home undoubtedly came with power points already installed throughout, they may no longer be sufficient to handle the demands of today's electronics. You'll need to upgrade your power points periodically to ensure they are capable of handling your family's needs.
Failing to upgrade or replace old, faulty outlets can drastically increase your risk of electrical fires, putting your home and your loved ones in danger. Furthermore, worn out power points don't operate as efficiently as newer ones do, which can result in increased energy costs for your home. Installing new power points can improve the overall energy efficiency of your home, saving you a lot of money on your energy bills over time.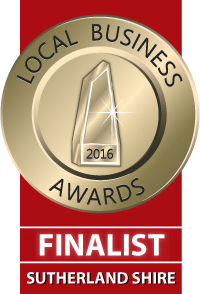 Expert Power Point Service You Can Trust
Here at Absolutely On-Time Electrical, we have been in this business for many years, so you can count on us to have the skills and expertise needed to install your new power points safely and accurately. Working with electricity can be risky, but our expert technicians know exactly what they are doing.
Our process starts when we first come out to your home for an initial inspection. This will alert us to any faulty power points, as well as deeper issues within your wiring. Once we have completed our inspection, we'll provide you with an on-site price quote so that you know exactly what to expect in terms of cost.
With your approval, we'll then get to work on removing your old power points so that we can install new ones. We'll take all of the necessary precautions to minimise the risk of fire or electric shock, so you won't need to worry about exposing your family to any unnecessary risk. We take great care in our work to ensure your power points are installed correctly, and we'll test everything extensively before we leave, and we'll even clean up behind ourselves.
We welcome you to reach out to us for more information about our power point installation and other electrical services. Call now to request a free consultation with one of our expert electricians.
Our Past Customers Rave about Our Power Point Services
Everything was great. Very professional, immaculate clean up and lovely finish to newly installed lights and powerpoints. We expected to have to touch up with paint but that was not required. Appreciate the friendly, courteous service. Really happy with the work. Thank you!

Aaron & Jody