Security Camera Installation Sutherland Shire
Are you away from home often? Do you own a store or warehouse? Do you run a business that needs an extra layer of security?
Or you might also be using a dated or faulty DIY security camera, or just want to prevent anyone from intruding into your home or business. With so much on your plate, you don't want to be stressing on these things, too.

Get the peace of mind you need by securing your home or your business with a reliable, round-the-clock security camera system.
At Absolutely On-Time Electrical, security camera installation is our speciality.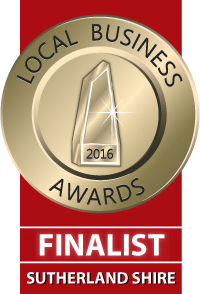 The Benefits
With your own security camera system installed at home or in your business address, you can enjoy the following benefits:
Get an additional layer of security
A professionally installed security camera system provides an additional layer of security and protection that door locks simply do not provide.
If you have a home security camera system, you can check on your children or your property any time you want. You'll see if your kids are having their meals on time and check if your outdoor lights are on at night – even when you're away!
For businesses, a security camera system discourages theft at your store or facility. If someone does target your store or warehouse, you'll have everything recorded on video.
You also have the option of adding NVR. Networked Video Recorder is a video storage hard-drive that can be configured to record your cameras around the clock or record when triggered by motion in the cameras field of view allowing you to make the most of your hard-drive storage space. Your networked video recorder can be accessed remotely, to replay any time/day/events of your choice, and exporting any video is a breeze with a USB stick or send select video files by email any time.
Reduce dropouts
Replace your poor, faulty or inefficient DIY camera kit with a professionally installed, high-quality security camera system that really works.
With older security camera systems and peripherals, or faulty self-installed cameras, dropouts or video loss are common problems. If a burglary takes place, there'll be no way to find out what transpired.
Absolutely On-Time Electrical uses the latest equipment, backed up with the best support, to greatly reduce dropout rates.

Defeat tech-savvy criminals
Older cameras lack the sophistication and innovative features found in new security camera systems. This means tech-savvy criminals could disarm the system.
We can assess your day and night monitoring needs and design a security system with infrared cameras utilised where night-time vision is necessary, tailoring a package to meet your unique requirements .
At Absolutely On-Time Electrical, you'll have access to state-of-the-art security camera systems designed to satisfy your requirements. You'll also enjoy a thoroughly professional installation service that you can rely on.

Reduce your insurance premium
Home break-ins and burglaries are a common problem in Australia. Between 2018 and 2019, about 231,000 or 2.4% of Australian households experienced home invasions.
Aside from homeowners, home insurers are also unhappy about these high statistics as they have to foot part of the bill to recover damaged, lost or stolen items.
This is why some insurers offer discounts on premiums for home and contents to clients investing in better and stronger home security.
Choose Absolutely On-Time Electrical and keep you, your family, and your insurer happy. As a result, you can expect greatly reduced insurance premiums. Speak to your insurer and find out more about what you could be saving when you partner with an expert security system installation team like Absolutely On-Time Electrical.
Conveniently monitor your home or business from anywhere
You can't be at home or in your office, store, factory or warehouse all 24/7. However, there are instances when you simply need to check or verify something to avoid stressing over it.
With your own security camera system installed at home, you can monitor your property and even your kids without the need to be physically present. This means less stress for you, especially when you are travelling and are away for days.
You can get the same peace of mind at your business, too, as anytime you want to confirm something, you can easily watch the video feed from your security camera.
Whether you're at home or at work, or while you're on-the-go, you can access your camera security system whenever you want to.
All you need is a connected device, such as a notebook, laptop, smartphone or tablet, or your PC and internet connectivity to gain access to your security camera feed.
Professional security camera installation
Security camera installation is a job best handled by professional, qualified experts.
That's something you can expect from us because our Absolutely On-Time Electrical team delivers only the best services tailored to your needs.
We can recommend the best system for your requirements and budget, a system that will provide the security and protection you need for your premises. We'll lay out the options for you to choose from after assessing and discussing your needs.

We only use quality, trusted and performance-proven equipment wired directly from the camera to the recorder, so you:
Receive clear, uninterrupted video feed
Won't experience dropouts or data loss
Can access your security camera from anywhere there is internet
At Absolutely On-Time Electrical, you're sure to get the most out of your dollar with a high quality install carried out by professionals.
We provide security camera installation services in Southern Sydney:
Blakehurst
Caringbah
Cronulla
Engadine
Gymea
Kirrawee
Menai
Miranda
Saint George
San Souci
Sutherland Shire
Sylvania
So if you're in any of these neighbourhoods and you need a security camera installed, please reach out to us.
Absolutely On-Time Electrical – Your Trusted Security Camera Installation Service
Absolutely On-Time Electrical has a great track record helping homeowners, strata managers and business operators with their various electrical requirements.
You'll also be happy to know that you can depend on us whenever you need us. This is because our services and after-sales support are second to none, and we put you first, each and every time.
Whether you need a security camera installed or require other electrical services in Southern Sydney, Absolutely On-Time Electrical is there for you.
And yes, we're always absolutely on time because your needs come first.
Get in touch with us today! Your journey to improved security and better peace of mind starts here.
Don't just take our word for it. Hear from our past satisfied clients
Have had Absolutely On-Time Electrical undertake all our electrical work since moving to 'The Shire' several months ago. John has been excellent, having carried out all our electrical work. He's an extremely capable electrician, friendly, and always on time. Will not hesitate calling Absolutely On-Time Electrical for any future electrical work.

Ken Maxwell