Smoke Detector Installation
Every home or business in the Sutherland Shire needs to have functional smoke detectors in order to comply with Australian law. Although you hope not to need them, you absolutely do need to have them.
In addition to being required by law, smoke detectors are also crucial for the safety of yourself, your loved ones and your property. If a fire breaks out in your home or business, smoke detectors can give you precious extra minutes to escape the building. It simply is not worth the risk to not have smoke detectors, so make sure yours are working properly right away.
For more information about smoke detector installation and testing in the Sutherland Shire, get in touch with the Absolutely On-Time Electrical team. We're always happy to help.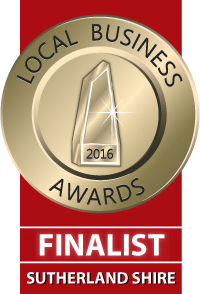 Why You Need Smoke Detectors in Your Sutherland Shire Home or Business
For the most part, fires tend to be quiet until they are very large. Mild crackling probably won't wake you up if you are sleeping, and the building smoke can quickly cause you to lose consciousness. If you don't have smoke detectors in place, you may not wake up in time to escape the blaze.
Modern smoke detectors can sense smoke quickly, letting you know of the danger almost immediately. Every extra second can make the difference between surviving and suffering complications from smoke inhalation, and smoke detectors will give you the greatest amount of time to get out.
Smoke Detector Requirements
All new buildings in the Shire are required to have smoke detectors, but you may need to meet these legal criteria for older structures as well. If you use a mortgage to buy your property, your lender will likely require you to prove that your smoke detectors are operational. Your property insurance provider may have similar requirements as well. Insurers and lenders work to minimise their level of risk as much as possible, and this includes requiring important safety measures like smoke detectors.
Once the smoke detectors are installed, you'll need to check them periodically to verify that they are still working properly. You don't want to be caught in a situation where a fire occurs and your old or broken smoke detectors can't alert you to the danger. Check your smoke detectors monthly, and schedule a professional inspection each year. Our team is here to help you ensure your smoke detectors are working as they should.
Install New or Upgraded Smoke Detectors As Needed
In general, you can expect to get about 10 years of use from a typical smoke detector, but be sure to check the manufacturer's recommendations for your particular device to be sure. If you haven't replaced your smoke detectors recently, if at all, newer models can give you access to additional features that may not have been available in the past.
For example, you can often get smoke detectors that also include carbon monoxide detection. This odourless, colourless gas is toxic and can be fatal, so adding this additional protection to your smoke detectors is a smart idea. You'll also find smart smoke detectors that enable you to monitor your Sutherland Shire property remotely from anywhere with an internet connection.
You'll also have the option to select battery or hard-wired power for your smoke detectors. With battery-powered detectors, you'll have power as long as the batteries don't run out. Don't forget to test them periodically so you know when they need to be swapped out. Hard-wired smoke detectors get their power from your property's electrical system, and they typically have batteries for backup in case of power failure. No matter which type of smoke detector you choose, be sure to check the manufacturer's instructions regarding ongoing maintenance.
Expert Smoke Detector Installation and Testing in the Sutherland Shire
At Absolutely On-Time Electrical, our licensed electricians are fully equipped to handle all your smoke detector installation and testing needs. We proudly serve the Sutherland Shire region, including the neighbouring suburbs, such as Engadine, Gymea, Kirrawee, Sylvania, Caringbah, Menai, Cronulla, Miranda, St George, San Souci and Blakehurst. Reach out to our team today to learn more about our services and request a free, no-obligation price quote for your new smoke detectors.
Our Customers Love Our Services
The lady in the office was polite, she booked me in when it suited me. Service was great, received a text message when the person would be arriving, they were on time, they were polite, courteous, replaced my battery in my smoke alarm, tested it for me. Would probably use you again.

Sharon Mc I