SpaceX Starlink Installers Sydney – Sutherland Shire, St George
If you have signed up for Starlink in Sydney, you'll have your very own Starlink kit containing your satellite dish and connecting equipment arriving at your door to achieve high-speed, low latency internet connections.
Your Starlink kit includes a Wifi router, cables and a base for easy installation, however, the base and DIY aspects are only really suitable for ground-level installation. The brief for getting your Starlink signal working is "a clear view" towards the sky which is not an easy task for all Sydney properties.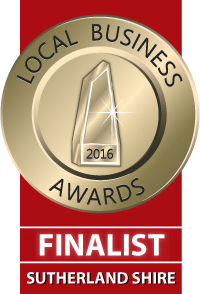 That leaves many Sydneysiders who sign up to Starlink needing to buy a separate mount to permanently fix their dish higher above ground, like a rooftop. It also makes installation significantly more complex and takes it far beyond a simple DIY project.
To really get the most out of your Starlink purchase the best approach is to hire a professional electrician for your Starlink installation. Absolutely On-Time Electrical provides quality and professional installation services that factor in the complexities of rooftop installations including roof material, roof shape and any surrounding interference from trees and other buildings.
Give us a call to outline a plan and quote for your internet setup. Our professional experience allows us to take into account the factors you are likely to miss to provide safe, fast and high-quality installation and get your internet up to speed.
Getting the right installation for your Starlink
While it might look like a simple and neat pack sent to you as a DIY installation, there are some big problems we've flagged with self-installation, especially for rooftops:
The right rooftop location – The right location not only gives you excellent signal strength it also makes accessing the rooftop and working on the area easy. If you choose only one or the other, or neither, you could wind up with poor signal quality, difficult positioning for fixes and upgrades and increased safety risks moving around your roof.
Safe and secure connections – Your dish will need to be connected to the right mounts and secured firmly to withstand wind and storms. This will require drilling into your roof, which might be complex depending on your roof type and slope. You also need to secure your cables from weather and movement. The most effective installation point for your cable is most likely through your roof to your router. Finding the right positioning is important here and modifications may be needed to your ceiling or walls to hide cables or secure the best pathway. Failing to waterproof the connection points leaves your home open to rain damage and leaks.
Handling equipment carefully – Your expensive equipment is designed to last against the elements, but might not survive a fall from the roof or an installation mishap. The same goes for you.
If you are not used to doing this kind of work, if you don't have the right equipment for getting onto your roof, please don't attempt it. As well as risking damaging your new equipment and property, your safety is important and even if a fall only results in a sprained ankle, you'll be off work and probably not be able to drive your car for a few weeks at least. Please also keep in mind that roof falls can result in bigger injuries and even fatalities.
Call a professional electrician and remove that risk and get your fast internet installed just as fast as your connection will be.
A professional electrician can help avoid the problem areas with your Starlink installation by assisting with:
Pinpointing the right rooftop location,
Performing a digital scan of any potential obstructions
Getting the connections secured safely
Handling equipment carefully
Rooftop safety
What Is Starlink?
It's satellite internet, but not as we know it. When it comes to high speed and low latency internet, fixed line or fibre optic connections are the favoured option for city and urban residents. However, in order to have access to incredible cable internet, you need to have access to cables, something that is not easily possible for rural locations, offshore locations like oil rigs, boats and ships, and third world countries battling for even the most basic resources like food and water.
What if everyone, worldwide, had fast and reliable internet access? Imagine what that could do for safety, education, health services and community and conservation awareness. That's what Elon Musk was considering when he launched Starlink.
The key to making fast and powerful satellite internet possible, something that's not been seen with satellite connections before, is a combination of advanced technology and close proximity of the satellites to earth.
Starlink satellites orbit at just 550 kilometers above us, that's significantly closer than the usual 20-30,000km plus distance of regular satellites. Because the signals travel at the speed of light, you get significantly faster signals because there is less distance to travel.
Our Absolutely On-Time Electrical team has a proven process and a reliable installation structure to make our work both time and cost-efficient for our Sydney customers.
We make sure we take your individual personal and property needs into consideration before we get started. Every property is different, which is why Absolutely On-Time Electrical offers a free on-site inspection to discuss your needs and provide a competitive and fully inclusive quote. From there we find the best location for your Starlink to be positioned based on the strongest possible signal combined with the best roof access and cable connections to your interior router. Before we leave we test thoroughly to make sure your upload and download speeds are fast and performing well and clean up any mess.
We have all the professional equipment on hand to carry out the job to the highest standard with absolute safety and long-term reliability in mind.
Why Choose Absolutely On-Time Electrical
Absolutely On-Time Electrical are proud to be the Industry leaders in fast response times. We trust our promptness and efficiency so much that we promise that we're absolutely on time, or the job is free! That's because we know you are busy with your day and don't want to be put on hold for hours waiting for a service provider who may show at any minute. We give you a service time, and we stick to it.
It's just part of our quality customer service and complete transparency of service that includes our great communication, competitive quotes with on-budget upfront pricing and safe electrical work – guaranteed.