Switchboard & Safety Switch Installers
If you're like most people, the safety of your family is of paramount importance to you, especially when in your own home. Maintaining your switchboard and installing safety measures, like surge protectors and safety switches, will help to reduce the risk of electrical fires and electric shock in your home, keeping you and your loved ones as safe as possible. Read on for everything you need to know about these critical services.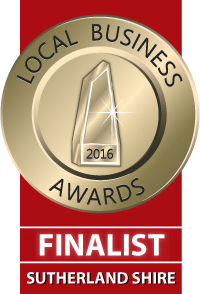 Switchboards
The switchboard controls how all of the electricity is routed throughout your home, ensuring power can reach all areas of your home. However, the switchboards of the past weren't designed to accommodate the higher electricity needs of modern appliances, as the technology didn't exist at the time. Your switchboard may need to be upgraded to a newer model to give your appliances and other electronics the stable current they need to operate optimally.
Surge Protectors
Power surges can happen from time to time, and they can wreak havoc on your electronics, even frying them from the inside in extreme cases. Surge protectors protect your appliances by absorbing any sudden increases of power, then redistributing it as needed. This way, your electronics receive a stable amount of electricity, even when there is a surge in the system.
Safety Switches
Safety switches go above and beyond the safety capabilities of switchboards and surge protectors. These devices monitor the power flowing through the cable and shut it down if there is any fluctuation. This can protect you from electric shock in the event that you drop your hair dryer in the sink, cut through a wire with an electric saw or otherwise expose yourself to the risk of shock. The safety switch will shut down the power to that particular power point immediately so that you don't get shocked.
Expert Electrical Service in the Sutherland Shire, Greater Sydney and Shoalhaven Region
At Absolutely On-Time Electrical, we can help you with all of the above services and many more. Our electricians are committed to your satisfaction with our work, and we'll always test everything to ensure it's working correctly. We'll even tidy up behind ourselves after we have completed the job. All you need to do is just sit back and let us do our jobs.
Our Customers Love Our Services
All I can say is, WOW! Not only did your tradesman turn up on time, but he was actually 5 minutes early! I can't tell you how times we have dealt with electricians who either don't turn up or turn up several hours late. What we didn't realize was that our switch board was a potential death trap waiting to happen! Thankfully in Absolutely On-Time Electrical we found a highly-experienced, expert who was able to up to date it with the current standards. Don't waste your time with any others, their service is simply incomparable.

Kristen, Winston Hills