How to Connect to the NBN in Sutherland Shire & St George
The National Broadband Network (NBN) is coming to St George and the Shire! The goal of the NBN is to provide high-speed internet access to homes and businesses all across the country, including here in Greater Sydney. In the past, the NBN made use of fibre-to-the-building technology (FTTB), which involved cabling the connection directly to each property. This typically involved digging up yards, driveways and other features to get the cables into place.
With this new roll-out, on the other hand, homeowners and businesses will be able to take advantage of fibre-to-the-curb technology (FTTC). Rather than laying the cable directly to the structure, technicians can instead connect to the utility box on the property. This way, the connection can travel through existing copper wires or TV cables already in the ground, saving time, money and hassle. Here's what you need to know about the NBN and how to prepare your home to upgrade.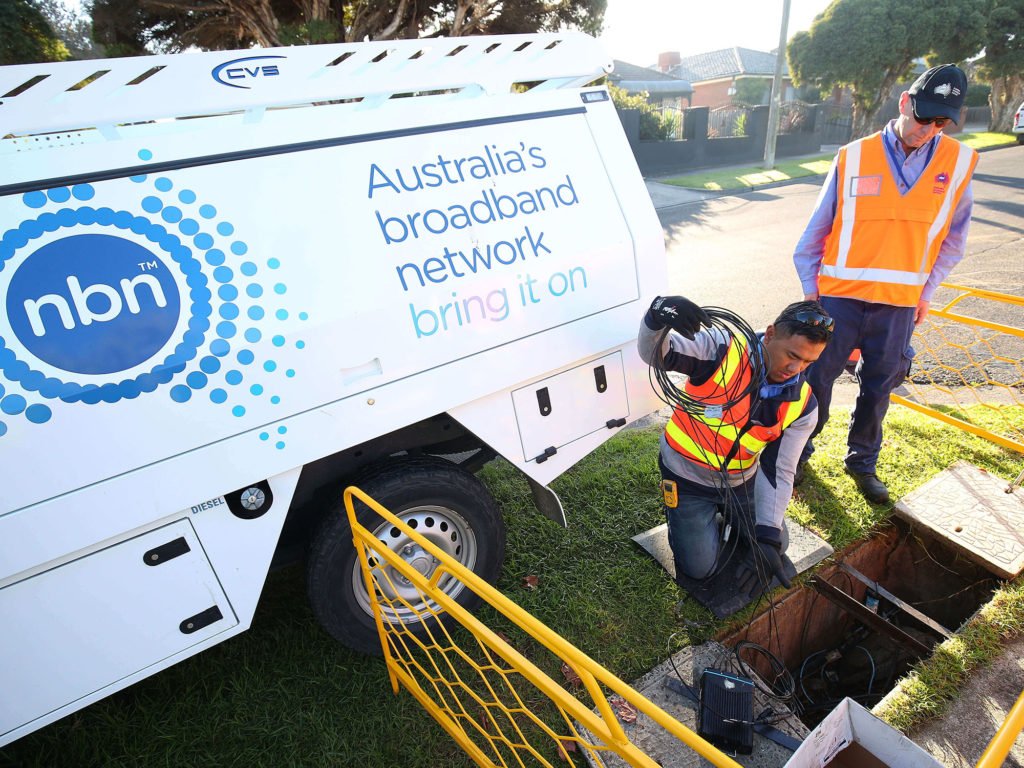 8 Tips for Your NBN Installation
If you are as excited as we are about the NBN coming to the Shire, it's time to start preparing for your installation. Here's what you need to do:
Research Internet Service Providers (ISPs) – Several companies provide NBN service, but they are not all the same. Each offers different packages, depending on your typical usage needs and preferences. Of course, these plans come at different prices as well, so think about your budget and needs before making your final decision.
Choose an ISP – Once you have weighed your options, it's time to select your preferred ISP. Once you have signed on with a provider, they'll work with you to manage all of the details for moving your service to the NBN.
Upgrade Your Router – To take full advantage of the NBN's speed capabilities, you may need to upgrade your hardware, as older models may not be capable of high-speed connection.
Move Your Phone – If your property is equipped with a landline phone, your existing phone outlets will stop working once the change-over is finalised. You'll be able to plug it in directly to the NBN service box inside your home, though it may not be in an ideal location. If you wish to keep your current phone location, you'll need to upgrade the access points at an additional cost to you.
Add Battery Back-Up for VoIP – If you use VoIP phone services, you'll need to install a back-up battery. If there is a power outage on the NBN, you won't have access to this service without alternative power.
Contact Your Home Security Company – Depending on your security provider, you may need to upgrade or change your equipment to accommodate the requirements of the NBN. Your home security company can advise you as to any steps you'll need to take.
Register Your Medical Alarm – Seniors and others who utilise medical alarms can register their devices on the NBN for free. This will alert NBN providers that you may need additional assistance to ensure your device will work properly. Be sure to check with the manufacturer as well, as you may need to switch to a new device.
Check for Discounts for Pensioners – Many ISPs offer discounts for pensioners, so be sure to ask your provider about any benefits for which you may be eligible. Don't miss out on these potential savings.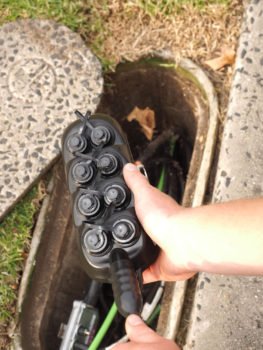 NBN in Southern Sydney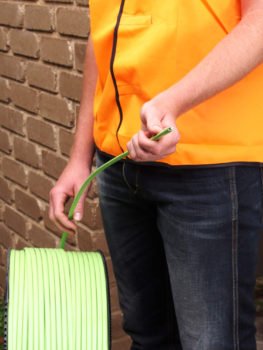 Over the past couple of years, you've likely seen technicians installing cables all over Greater Sydney, including here in St George and the Shire. The NBN project has been underway in Southern Sydney since 2017, and we can expect it to be completed in 2020.
Many homeowners and businesses in the area already have access to the NBN, though reviews have been mixed thus far. Many of the issues are likely because the project isn't complete yet. Once all of the cabling and infrastructure is in place, it is likely that customers will experience much faster speeds and more reliable connections. We'll keep watch on the latest developments and update you as needed
Upgrading Your Home Cabling for the NBN
To truly get the most out of the NBN and its fast connection speeds, you'll need to have the right cables installed in your Shire home or business. While older cables may still be able to connect to the network, you won't enjoy the speed it promises until you have the necessary infrastructure. To minimise your costs, try to complete the upgrade at the same time as another home renovation project or during the initial building process, as these periods are the easiest for cable installation. Even if you don't have any renovations on your schedule, you can still upgrade your cabling. This will likely require cutting into your walls in various places, so be prepared for a fair bit of work to be done in and around your property. Be sure to shop around with different tradespeople to find the best value for your money in terms of quality and efficiency.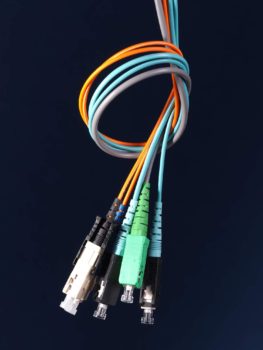 FAQs
When will my home have access to the NBN? You can find the specific timeline for your address on the NBN website. You'll also have the option to register with your email address so that you can receive updates regarding the project.
Will I be able to keep my current email address and phone number? If you remain with your existing ISP after the roll-out, your email address will not change. When switching your phone over to the new system, you'll have the option of keeping your phone number, even if you change to a different provider.
Will streaming services, like Netflix, work on the NBN? Even with the lowest-level plan, you'll still have plenty of internet speed to stream movies, TV shows and music. However, you'll need to upgrade to a higher speed if you wish to have high-definition (HD) video capabilities. With low-speed plans, you may also have a bit of difficulty during peak hours, as more people are accessing the network. Upgrading to higher speeds will solve this problem as well.
Check Your Cabling Today To ensure your property is ready when your turn comes, get in touch with the experts here at Absolutely On Time Electrical. We'll be happy to evaluate your property and advise you whether you need to upgrade your cabling before the roll-out. We stand by our work and offer competitive rates. Reach out to us today to get started.