Common Causes of Power Outages
Common Causes of Power Outages at Home and What to Do About Them
Electricity is something that many of us take for granted until something goes wrong. We are so used to having power at all times that it can seriously disrupt your day if the power goes out. Here's what you need to know about the most common causes of residential power outages and what you can do to fix them.
External Causes of Power Outages
External power outages can occur even if nothing is actually wrong with your electrical wiring. These types of outages tend to fall into two primary categories.
Unpaid Electricity Bills
This may seem obvious, but your electric service company may disconnect your electricity if you fail to make your scheduled payments for the service. Whether you are experiencing financial hardship or merely forgot to make your payment, this is a relatively easy problem to fix; all you have to do is pay your bill, and your service should be reactivated right away. If you are experiencing a true financial hardship, your electricity company may be willing to work with you until you get back on your feet. You won't know for sure unless you ask!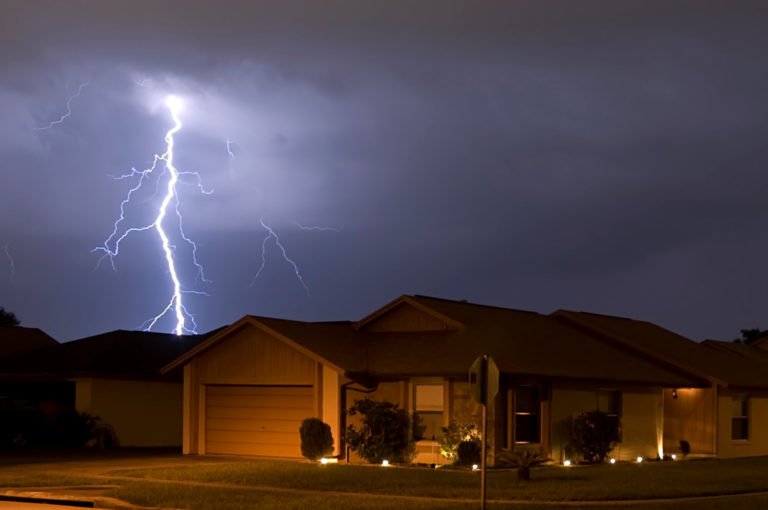 Blackouts
If the other houses in your neighbourhood are without power as well, it is likely that your area is in the middle of a blackout. You can check the status of any power outages through Ausgrid. There are many factors that can cause blackouts, including:
Storms – This is the most common cause of large blackouts, as extreme weather conditions can disrupt power lines.
Earthquakes – Major earthquakes can cause serious damage to power plants and power lines, though smaller quakes can sometimes cause damage as well.
Lightning – During a storm, lightning can strike various electrical equipment, including poles, wires and transmission towers, causing outages.
Trees – Trees can fall during storms, but it is also possible for inexperienced tree trimmers to let a branch or even a whole tree fall onto a power line, knocking out the electricity in the area. Tree roots can also disturb underground power lines.
Animals – Although most electrical equipment includes protection against local wildlife, it is still possible for rodents, snakes and other small animals to gain access and cause short circuits.
Vehicles – From time to time, a driver may crash their vehicle into a utility pole or other electrical equipment, causing a blackout in the area.
Extreme Power Demand – Sometimes, the electrical grid experiences higher demand than is typical. This is often the case during heat waves when people rely on air conditioning more than usual. When electrical equipment is overburdened, it can fail.
Excavation Digging – In many areas, power lines run underground. In some cases, digging to prepare a site for new construction can disrupt these power lines. You could even damage power lines while tending to your garden, so watch where you are digging. You can call 1100 to find out if any power lines are located under your property.
If you are experiencing a blackout, the important thing is to remain calm. Your electric company is likely doing everything they can to get the power back on for you. Check their website or social media for updates.
Internal Causes of Power Outages
If your house is the only one in your neighbourhood without power, it is likely an internal problem. Here are a few of the most common.
Tripped Fuses
If you had just turned on or plugged in an appliance or light when the power cut out, it is likely that you merely tripped a fuse. Fuse boxes have inbuilt safety features that cut the power when an anomaly is detected. In most cases, all you'll need to do is flip the switch back on to get things back up and running.
Faulty Circuit Breakers
When power outages happen frequently in your home or a tripped fuse cuts power to your entire house, there could be a problem with your circuit breaker. Although it is designed to cut power when surges or other anomalies are detected, frequent outages could indicate that there is an issue with the circuit breaker itself. An electrician can identify the root of the problem to get it fixed for you.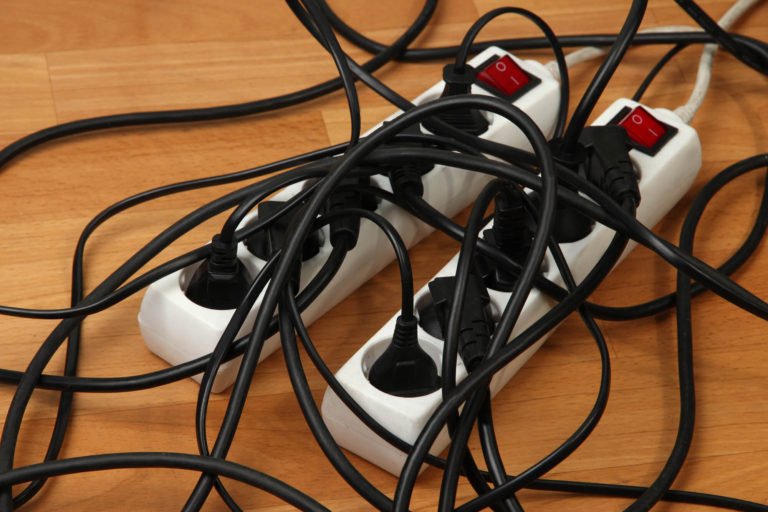 Overloaded Power Boards
Many Australians use power boards to increase the number of electrical outlets in their homes. This is especially true of apartments and other small properties where outlets may be minimal. Unfortunately, power boards aren't designed to power your entire house, and they can trip when overloaded with too many electronic devices. To prevent power outages, unplug any devices that don't require constant power, only plugging them in when you actually need to use them. Don't string power boards together either, as this is a sure-fire way to cause an overload.
Getting Your Power Back Up and Running
If your power is out due to a blackout, there is not much you can do but sit back and wait for the power company to get it back on. While you are waiting, there are a few things you should do. Start by unplugging as many lamps and devices as you can. Leave one lamp plugged in and switched on, though, so that you'll know when the power is back on. Then you can hook everything back up.
Also, try to avoid opening your refrigerator and freezer unless necessary to keep the cold air trapped inside. Be sure to check all of your food once the power is back on to ensure it hasn't spoiled. With most blackouts, the power is only out for a few hours, so your food will likely be safe. If it seems like the power will be out for an extended period, you may wish to remove perishable items pre-emptively to avoid food contamination.
If, on the other hand, your power outage is due to an internal problem, your first call should be to your electrician. The experts here at Absolutely On Time Electrical are always more than happy to help with whatever you need, so don't be shy about reaching out to our team for assistance.