Tip for Choosing the Most Energy Efficient Electric Heaters
When you are trying to save energy on heating during cold weather, wearing extra layers indoors is common advice. However, this isn't always comfortable or practical, so it helps to have an electric heater to help provide a bit more warmth when you need it most. As you begin your search for the most energy-efficient electric heater, you'll likely feel overwhelmed by the sheer amount of choice available to you. Here's what you need to know to make smart heating decisions for your home, apartment or office.
How Electric Heaters Work
Electric heaters utilise electricity to power their heating mechanisms. There are many different styles within these categories with various types of heating elements. You'll also see some varieties with fans to help circulate the heat throughout the room. Some models come with inbuilt thermostats to turn the heater on and off automatically when the room reaches a specified temperature, while others must be operated manually or with timers.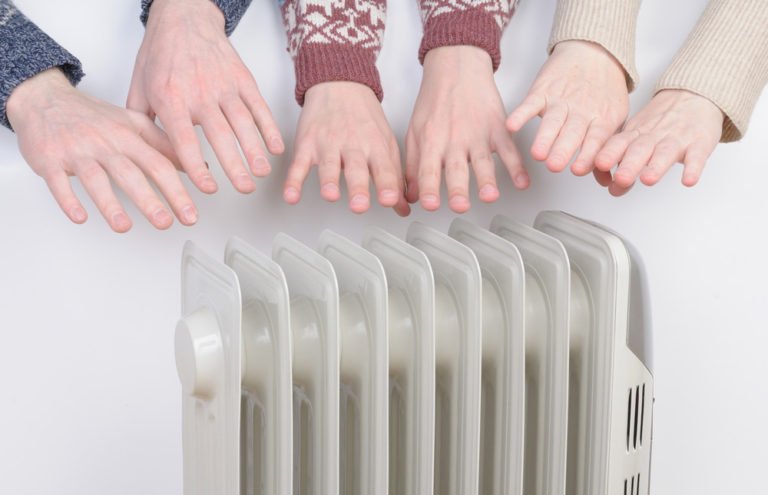 Advantages of Electric Heaters
One of the biggest benefits of electric heaters is that there is no need for any ventilation around the device, as is common with gas heaters. This makes it easy to get your heater up and running with minimal impact to your home. Electric heaters range in size, enabling you to find the perfect heater for just about any size of room, from compact bedrooms to large lounge rooms with high ceilings. Because electric heaters don't burn gas, wood or other materials, they produce fewer emissions than other types of heaters, making them better for our environment.
Disadvantages of Electric Heaters
On the negative side, electric heaters tend to be a bit more costly than gas varieties. In most areas, electricity is more expensive than gas, so your ongoing operating costs are likely to be higher as well. To save on your energy bills, try to operate your heater during off-peak hours as much as possible. It is also smart to look for energy-efficient electric heaters to minimise your energy usage to help keep costs down.
How to Choose the Right Electric Heater for Your Space
With so many options available on the market today, it can be challenging to choose the best electric heater for your space. To help you narrow down your options, evaluate heaters based on these criteria, depending on which are most important for your needs, preferences and lifestyle.
Heater Power
The larger the room is, the more powerful the heater will need to be. So, your first step is to measure the room where you will be using the heater. Once you have the room size in square metres, multiply by 100 to get the approximate wattage your heater will require to warm the room effectively and efficiently. If you live in an area that gets especially cold, you may need a bit more wattage than this rough estimate provides. In a warmer region, you could probably get away with something on the smaller side.
Heater Size
In a small room, you won't want a heater that takes up a lot of space. At the same time, you don't necessarily want one that is so small that you risk tripping over it if you aren't paying attention. As long as you have a heater with the appropriate wattage for the space, you can go with any size that suits you.
Mobility
A great thing about space heaters is that they are typically relatively easy to move around your home as needed. If you plan on using the same heater for multiple rooms as you move around the house throughout the day, look for a heater that can move with you. Many lightweight models include carrying handles on top, and you'll also find varieties with castors or wheels. This can save you from having to buy multiple heaters when one can do the job.
Heating Speed
Some electric heaters can warm a room more quickly than others. Of course, you'll have to pay a bit more if you want virtually instant heat over a model that will take a while to get going. To counteract a slow warm-up speed, though, you can choose a variety with a timer so the device will power on before you get up in the morning or get home from work in the afternoon. This way, your heater will be ready to go when you need it.
Heating Style
If you have pets or young children, the safety of your electric heater will likely be a priority for you. To keep your little ones safe, avoid any heaters that have exposed heating elements, like radiant varieties, as they can be incredibly hot to the touch. Instead, choose a heater that pushes the heat out from the inside of the unit. These types of heaters generally only feel mildly warm on the surface, so there is minimal risk of burns.
Safety Features
In addition to enclosed heating elements, there are other safety features that you may need. Some models can detect when the device has been knocked over, shutting it down automatically to prevent fire. Most heaters will also include an automatic shut-down feature for if the device overheats.
Other Options
Depending on your budget, you can also find heaters that do double-duty, heating your home in the winter and also keeping it cool in the summer. While these models are understandably more expensive, they'll save you from having to buy separate devices for different seasons.
Need Help Choosing the Best Electric Heater?
Absolutely On Time Electrical is here to help. We work with some of the biggest brands in the heating industry, so we have the expertise to advise you on choosing the most appropriate heater for your needs. We'll work with you to understand your preferences so we can make a suitable recommendation. If you select a permanent heater, we can install it for you as well. Reach out to our team today to learn more about our services and get started.