Your Local Electricians in Cronulla
How often do you think about your home's electrical system? If you're like most people, the answer is probably "rarely, if at all". In most cases, people only think about their electricity when something goes wrong. When it does, Absolutely On Time Electrical is here to help. We work with both residential and commercial clients in Cronulla, Woolooware, Burraneer Bay and Kurnell . When you call us for your electrical needs, you'll get industry-leading fast service and guaranteed punctuality. If we aren't on time or early, your job is entirely free!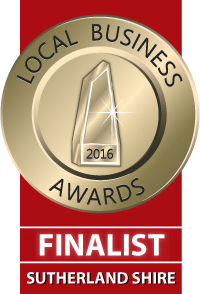 Residential Electrical Services
Whether you are constructing a brand new home in Cronulla or live in an older property in need of rewiring, we can help. Our tradies are highly trained in all types of electrical work and will get the job done safely and efficiently. We'll even clean up after ourselves, so there is no need to worry about any mess after we leave. It's all part of our complete residential service.
Commercial Electrical Services
Installing and managing the electricity for a commercial facility is far more complex than for a home, and our technicians have the experience and expertise to handle even the most complicated of jobs. We'll take the time to fully understand the needs of your Cronulla business so that we can deliver a customised solution that we tailor uniquely to your facility. We'll work with you on an ongoing basis to maintain and repair your system when needed as well.
Data Cabling
A rapid internet connection is a modern convenience that no Cronulla home should be without. Whether the cabling in your home is outdated, or your home has not had the requisite data cabling installed to begin with, our expert technicians can help you out. Data cabling is a complex task, but you can rest assured that our team can handle the job. We work hard to stay up to date on the latest technology in the industry so that we can pass that expertise on to you. If your home is equipped with a landline phone, we can upgrade that cabling as well to ensure clear, stable calls.
Hot Water Services
For most Australians, hot water is an essential component of modern life, and we can help you keep your hot water heater working properly over the years. We can maintain, repair, replace and upgrade the electrical components of your water heater to keep that hot water flowing. When necessary, we'll coordinate with your plumber to ensure that everything is done correctly.
Indoor and Outdoor Lighting
The right lighting can completely transform the look of your property, both inside and out. Whether you prefer the sleek style of recessed lighting or would like a more dramatic impact, we can help. We'll install your new lights for you, including running any additional wires needed to power them. We install security lighting and lighting timers as well to help keep your property safe from potential intruders.
Electrical Safety Products
You've worked hard for your Cronulla home or business, so of course, you'll want to keep it safe and secure. With our safety products, you can have a bit more peace of mind. From smoke and carbon monoxide detectors to switchboard safety switches and surge protectors, we've got everything you need to minimise your risk and keep you safe. We can also set up motion sensors to attach to your security lighting to deter thieves, vandals and burglars from targeting your property.
Electrical Product Installation
It's always exciting getting new appliances and lighting for your Cronulla home, but today's modern equipment may be a bit beyond the capabilities of your current electrical system, especially if you live in an older home. We'll take a look at your system and advise you on any upgrades that will help your system perform at its optimal level. Once we have your new, upgraded electrical system up and running, we'll get all of your new appliances set up for you and ensure that they are fully operational.
Our Cronulla Customers Love Our Services
Being elderly having someone you trust and feel comfortable with knowing that they will never take advantage of you and feeling safe at the same time was fantastic. He is such a gorgeous man.

Valerie, Cronulla