Your Local Electricians in Peakhurst
Absolutely On-Time Electrical offers a wide array of residential and commercial electrical services in Peakhurst. Our qualified and experienced electricians excel when it comes to clear and honest communication and perform quality work every time. From repairs and installations through to renovations and new builds, our comprehensive services and industry-leading response times are famous throughout the Peakhurst area.
We guarantee we will arrive at your Peakhurst location on time, or the job is free!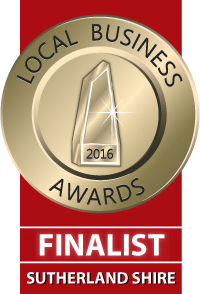 Residential Electrical Services
We offer a number of residential electrical service, from simple appliance installations and wiring jobs through to complex renovations. We perform quality work, get the job done quickly, and leave your property looking better than we found it. Friendly communication and up-front pricing are central to our business, with reliable quotes and no nasty surprises. Our friendly and trusted team of local electricians is available to look after your electrical needs in Peakhurst and the surrounding area.
Commercial Electrical Services
At Absolutely On-Time Electrical, we offer various commercial electrical services in and around Peakhurst. We specialise in system repairs and upgrades, and can also help you to test your equipment to meet compliance standards. From small home businesses and offices through to shopfronts and warehouses, we're proud to service the commercial sector in Peakhurst. When you work with Absolutely On-Time Electrical, we assure you of a job done right.
Data Cabling
Connectivity and data is the life-blood of every Peakhurst home or business. From fast and reliable broadband coverage to telephone wiring and infrastructure, how you communicate with the outside world is more important than ever before. At Absolutely On-Time Electrical, we offer new cable installations, cable repairs, and the integration of cabling solutions with your existing infrastructure. Our qualified and experienced technicians can diagnose your existing issues and give you the data speeds you need.
Hot Water Services
Absolutely On-Time Electrical specialises in hot water services across Peakhurst. Most modern homes depend on reliable hot water, and most hot water systems rely on electricity. We install new hot water systems and work alongside plumbers to ensure a steady flow of hot water directly into your home. When you work with Absolutely On-Time Electrical, you benefit from high-quality work completed with a smile.
Indoor and Outdoor Lighting
Absolutely On-Time Electrical is the industry leader in domestic and commercial lighting solutions. From security lighting and security systems through to interior fixtures and landscape lighting, we offer custom lighting solutions that meet the needs of your home or business. From new light fixtures and installations through to wiring jobs and renovations, we are the trusted lighting experts in Peakhurst.
Electrical Safety Products
The safety of your electrical system is integral to the safety of your Peakhurst home or business. At Absolutely On-Time Electrical, we specialise in safety products and services. We assist you every step of the way from product purchase, to installation and testing. From safety switches and voltage protectors through to advanced interior smoke detectors, we can help to safeguard your home, protect your business, and offer your family peace of mind.
Electrical Product Installation
We provide a range of residential and commercial installation services, from homes and shopfronts to large warehouses. As locals to the Peakhurst area, you can be assured of friendly local advice, free in-house quotes, and a pricing structure you can afford. From ceiling fans and lighting fixtures to kitchen appliances and security solutions, we offer expert advice, professional installation, and qualified testing procedures in Peakhurst and beyond.
Our Peakehurst Customers Love Our Services
Very pleased with the excellent service we received and we will certainly use Absolutely On Time Electrical again.

Gerald D